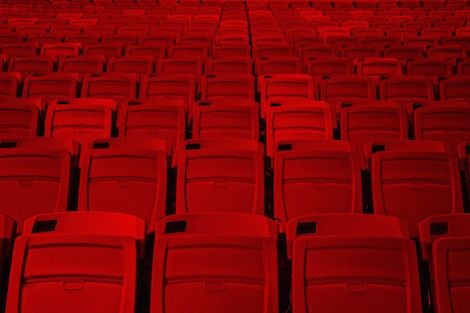 This content contains affiliate links. When you buy through these links, we may earn an affiliate commission.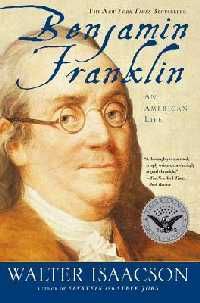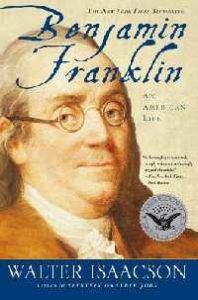 Who knew that an in-depth biography about one of America's Founding Fathers would lead to a smash hit Broadway musical. I'm of course referring to Walter Isaacson's Benjamin Franklin (1).
I kid.
I'm clearly talking about Hamilton, transformed from Ron Chernow 800 page biography into its own revolution by the incomparable Lin Manuel Miranda. We've been lucky enough to have a number of really wonderful musicals based on great books: Wicked, Fun Home, The Color Purple (of which just the soundtrack will bring you to tears). But that doesn't mean Broadway should pick up every book off the shelf and magically turn it into this season's hit. There are some excellent books that would make bad musicals for one reason or another. Here's a few great books you shouldn't attempt to put on the stage even if you're the "hold my beer" of play-writes.
Clive Barker's perhaps most famous work to date, immortalized in the cult classic Hellraiser series. It has a lot of the trappings for a pretty good musical: a flawed, anti-hero protagonist that leads the story, a cast of tortured characters that can make for some really good dark ballads. The thing is, Hellbound Heart relies on a lot of gruesome antics to elicit a horrifying response. While musicals are all about spectacle there is a limit to how well that will transfer onto a New York style stage. And the type of audience that may want a musical hybrid of horror lit and an Alice Cooper concert may be too niche to pay for the special effects required to pull this off. Although, a "Dance of the Cenobites" with a pirouetting Pinhead may be worth the ticket price.
There are a number of Amy Tan novels that would make absolutely excellent musicals. The Joy Luck Club? Would probably sell out in its first week. The Bonesetter's Daughter? Already having been an opera, this going to be the show that every mother drags their daughter to for matinee. The Hundred Secret Senses? We could be singing along before the end of the first act.
But Saving Fish From Drowning is perhaps Tan's most ambitious and difficult work. The book centers on tourists on a trip though Myanmar (then Burma), features a small indigenous cult, war, and an overly verbose ghostly narrator. This is one of those books that would make bad musicals not because it lacks depth, but because it's too deep. There's a lot going on in the book, with significant character growth and uncomfortable situations. It's experimental which means it takes certain risks that wouldn't translate very well to the stage. Not to mention the currant genocide in Myanmar means the setting would have a number of sensitivity issues.
Maus by Art Spiegelman
Spiegelman's graphic novel is an eye-opening look at the Holocaust and its aftermath as he recounts his parent's survival through the ordeal, his mother's eventual suicide, and his relationship with his father. The two volumes are an exploration of the systematic degradation the Holocaust had on its victims long after the war. This would not work for one simple reason: in the books, Spiegelman renders all the characters as animals based on their ethnicity. Jewish people become mice, Germans are cats and so on. This serves as a blatant metaphor for the systematic dehumanization of the Jewish people. These "animal" constructs become something Spiegelman plays with this in the narrative, shifting certain characters when appropriate. His minimalist art prevents this from becoming parody as well as acknowledging his own distance to the events portrayed.
But if someone were to go Andrew Lloyd Weber Cats! on Maus it would be insensitive and insulting. Not to mention revisiting this trauma in depth for five to seven shows a week isn't going to be enjoyable for actors, let alone an audience. Worse still would be trying to coordinate any musical numbers or dance breaks that are not offensive on every level.
Do you have any books that would make bad musicals? Let us know in the comments!
(1) If you thought Hamilton's affairs were saucy wait until you get a look at Franklin's notorious love life!