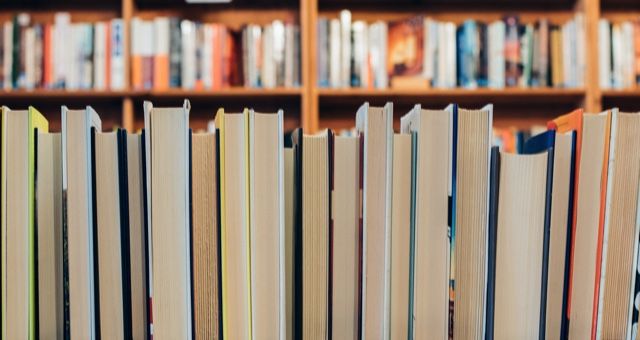 Lists
Great Books That Go Well Together
This content contains affiliate links. When you buy through these links, we may earn an affiliate commission.
Recently I've been reading a lot of books that go really well together and I really want to share these experiences. I try to keep my TBR list diverse and within my interests of reading about women's lives, so maybe this isn't a surprising result. Here's some pairings of books I've loved this past few months that I think you should try too.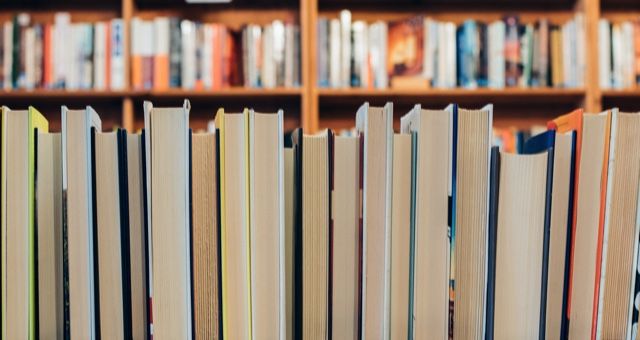 Lucy by Jamaica Kincaid and Patsy by Nicole Dennis-Benn
When I saw that Nicole Dennis-Benn had written a new book, I was very excited. Her debut novel, Here Comes the Sun, is a stunning tale about a queer sex worker in Jamaica and how she negotiates power, family ties, and colonialism. I had never read anything else like it, so when I saw Dennis-Benn had written a book called Patsy, I grabbed it as soon as I could.
Let me pause here to talk about how much I love Dennis-Benn as a writer; she is very radical in her writings about sexuality and sex work. I had never read any fiction that explored those themes with such nuance, simultaneously charging Jamaican culture with the lack of acceptance for LGBTQ people and lovingly describing it. As a woman who is queer and Latina, these moments were extremely special to me; discussing culture and its limitations and exclusions without acknowledging our attachment to it might seem edgy and enlightened, but to me it just comes across as unfeeling and boring. To me, this is the strength of Dennis-Benn's stories, her clear passion for culture, but also for change and progress, and the pains in growth these can result in.
One of my favorite things about Here Comes the Sun was the main character's sexuality and her relationship with her girlfriend. In Patsy, queerness is even more present and I cried quite a few times because of how beautifully it's written.
A few months earlier, I listened to Lucy by Jamaica Kincaid on audio, and the two books kind of complimented each other on what they have to say about the immigrant experience. Lucy is a short novel about an au pair who comes to the U.S. to work for a wealthy white family. Lucy is funny, smart, trying to negotiate a difficult society, but also reflecting on a complicated relationship with her origins.
Both of these books made me think about what we leave behind when we move to a different country—not just physically or emotionally, but what do we run from when we make such a massive decision for our lives? And what do we collide into?
These books are very different perspectives on violence against girls, but together they make this spectrum of violence vivid and urgent.
In Ordinary Girls, Jaquíra Diaz tells her story of growing up in Puerto Rico and in Miami, recounting stories of violence, joy, addiction, neglect, and queerness. Diaz talks about how she was vulnerable as a tough girl growing up in working class Latina in Miami, and though she's grown now, her suffering strikes me as unresolved in some way.
In Things We Didn't Talk About When I Was a Girl, Jeannie Vanasco goes back to one of her most traumatic memories of sexual assault and digs into it, with the intention of confronting her assaulter and documenting it in a book. It's a harrowing read that never quite reaches a resolution, despite several scenes of confrontation and reflection.
Both of these books give different perspectives on violence against girls, and neither of them give solutions or present the reader with a tidy package of resolution. This isn't a bad thing: in my view, this is very symptomatic of the current post-MeToo moment we are living. So, we told our stories, we've dug deep into our souls to lay it all bare—now what?
Again these books are very different. Rosewater is a dystopian sci-fi novel set in Nigeria; Gods of Jade and Shadow is a kind of fairy tale that reworks Mexican folklore with a bit of a romantic flare.
But I enjoyed going from one vibe to the other—I read Rosewater first—because I had stopped reading fantasy and sci-fi altogether due to the genre's whiteness. Yes, of course I can find diversity here and there, but I still find this difficult to deal with without copious amounts of research. So when I read these two books, one after the other, it was lovely to read.
---
These are my suggestions for book pairings. I know it's a bit strange, but these pairings just fell into my lap and I'm grateful. Reading widely is incredibly fun and so important for any creative process I have. I hope you take my advice (and then please @ me on Twitter because I want to know what you think!).