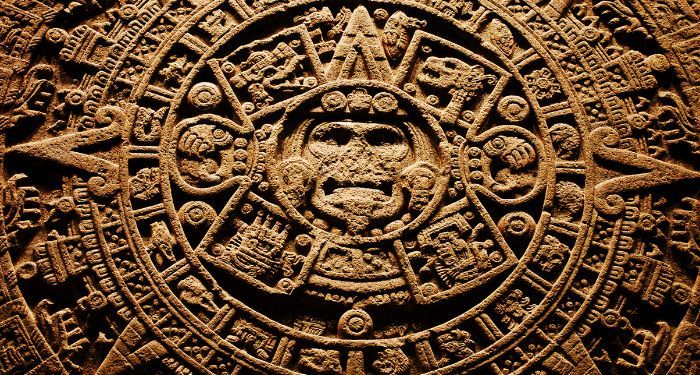 Dazzling creatures, fortified pyramids, and a fierce understanding of gratitude. The Aztecs (who would have called themselves the Mexica), both past and present, have some of the most brilliant stories in their history. It is so easy to lose yourself in Aztec mythology books, filled with characters who never take life and its many gifts for granted. There are some who may think Aztec Mythology is about war and blood sacrifice thanks to depictions of the Aztecs we most commonly see, but they would miss the true strength of the Aztecs/Mexica: their resilience. Their survival. Their very passion for life.
The Aztecs were vibrant people, native to Mesoamerica and the last of the Nahuatl-speaking tribes to travel south from Aztlan (their spiritual home). Much of the violent imagery associated with the Aztecs is fueled by racism and fear from the Spanish, who were not satisfied with a simple victory and sought to annihilate the defeated Aztecs; as historian Camilla Townsend explains it, "defining the Aztecs based purely on their European conquerors' judgments and the look of a few silent objects leads to an incomplete picture at best." You only need to look at the predominance of 'blood sacrifice' featured in Aztec mythology novels. Of course, the idea of blood sacrifice is an easy target for those capitalising on gruesome storytelling and cultural appropriation.
Aztec mythology is far more nuanced than that; born from a civilization that admired and respected its intellectuals. The Aztecs worked hard for what they achieved and never expected to receive without first giving something of themselves. That is where the idea of 'sacrifice' comes from. That is where the Aztecs built their faith in their community and their gods. And that is why Aztec mythology books have some of the most emotionally compelling stories you will ever read in any mythology.
Note: Today "Aztec" is commonly used to refer to the Mexica as well as the Nahuatl-speaking peoples of the Valley of Mexico and neighbouring regions. While the Aztecs never referred to themselves in this way, many of the books suggested below use the term 'Aztec' in its most general sense.
---
The best Aztec mythology books are true to the faith. They give as much as they will ever take from you. They build a sense of loyalty to characters we will never meet in person. Don't shy away from the idea of blood sacrifices. Take a chance, give the gods your leap of faith and find a story to love.
For even more mythology reads, check out the best Norse Mythology books this side of Valhalla. Or be entertained by the more dramatically inclined Greek Myths and Legends.