This look at great nonfiction audiobooks is sponsored by HMH Books and Media.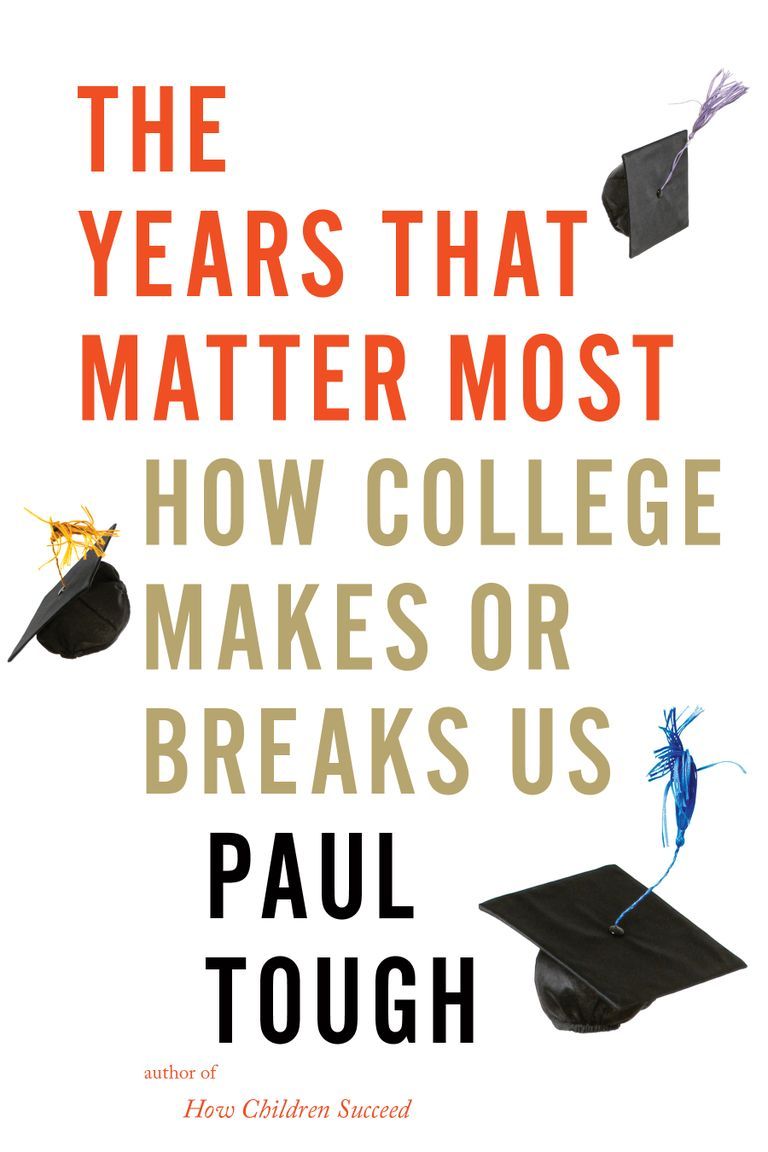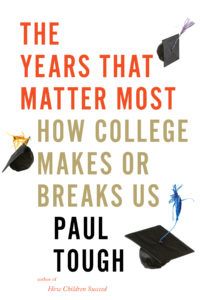 The best-selling author of How Children Succeed returns with a powerful, mind-changing inquiry into higher education in the United States
"Gorgeously reported. Vividly written. Utterly lucid. Paul Tough jumps skillfully between deeply engaging personal narratives and the bigger truths of higher education."

—Ira Glass, host, This American Life
---
I discovered audiobooks almost accidentally, as my love and curiosity for radio drama grew. Radio drama taught me to listen without being disturbed by outside distractions, so by the time I picked up audiobooks I was ready for them.
Because I find myself unable to read nonfiction for some reason, audiobooks are a fantastic tool for me, and they mean much more than just pure entertainment: they allow me to read things I wouldn't pick up in print.
Across the years I have been looking for great nonfiction in audio, in an effort to help while the time away on my commute to work, or while doing chores around the house. I believe I can assuredly say that I have found a few.
Here is a list of great nonfiction books that I have gathered for you, from memoirs to science, feminism, religion, and even a few writing tips and funny stories.
How To Be Champion by Sarah Millican
I love Sarah Millican. If you are looking for new comedians to follow after the big #metoo scandal, Sarah is a safe bet: she's quirky, her humor is self-deprecating, and the stories she brings on stage are as much relatable as they are true.
Her memoir is one of growing up and trying to figure life out (as we all do), told in the same fun and honest way that Millican delivers her comedy lines. I laughed, I cried, and I've learned that investing in what you love, either as a hobby or as an actual job, will lead you to where you need to be.
Becoming by Michelle Obama
I'm far from believing that anyone in a position of power is perfect in their actions, but as an European on the outside looking into America, Michelle Obama seems too good to be true: kind, worried about issues that matter, using her own role as First Lady to leave something good behind.
I had just read her memoir when I discovered she was coming to Amsterdam. I was too late to get tickets, but the impression her book left on me made up for that; it shows a person who never had any political aspirations, and yet, when put in a political setting, did her best to use that for good.
In the book, Michelle talks about more than just her role as First Lady: she digs into her childhood, her career aspirations growing up, and you'll find that reading about her college years is a treat.
Born A Crime by Trevor Noah
Now, this book has been out since 2016, but it's too good not to be included on this list.
It is a well-known story that Trevor became a stand-up comedian by chance, but I think it's safe to claim that it was by destiny. He is a fantastic storyteller, and you will laugh out loud at unexpected times.
One of the funniest books I've read, Trevor turns absolutely horrific stories into a comedy show. In the book he explains how it felt growing up in South Africa during apartheid, born to a black mum and a white dad.
Every Tool's A Hammer by Adam Savage
Savage's obsession with building things is inspiring and in this book, more than telling us his life story, he teaches us how to start building too.
Alongside his love for cosplay, he tells the story of how he grew up to become a builder, and how he ended up being a part of Mythbusters.
If you are a building nerd, you are in for a few interesting pages, and there's even a whole chapter dedicated to Savage's favourite types of glue. Which you can skip, if it's not your cup of tea; you will find that the book is still a worthy and inspiring listen.
Hunger: A Memoir Of My Body by Roxane Gay
The first book I read by Roxane Gay was Bad Feminist, an essay on both feminism and race, and when I was done with it I immediately picked up Hunger.
I don't know one single woman who hasn't dealt with the weight of their own body, and how others perceive it and want us to perceive it. Some men might grow up with family and strangers alike thinking they have a right to talk about how they look, but I'd risk that this is a problem which afflicts all women, either the talk is positive, or negative.
Hunger talks about that, and more; it's a powerful memoir, and essay, on body image, body acceptance, and how the world is made up for certain sizes.
We Should All Be Feminists by Chimamanda Ngozi Adichie
This is a short essay that you can listen to in about an hour, and it describes how Adichie stumbled upon feminism. Still a child, she was called a feminist by a friend, and when she got home and checked its definition, she did not understand why it had been thrown at her by her friend as if it was an insult.
It's a powerful story, which will make you laugh, and feel outrageous, and will warm your heart in the best ways. It's a lesson on feminism and why we should all aim to be feminists.
The Naked Truth: A Memoir by Leslie Morgan
This is both a memoir and a sex diary, written by a woman after a difficult divorce. It is also a true story.
After divorcing her husband of 20 years, now close to reaching her 50s, Morgan decides she is going to have only physical no-strings-attached relationships for a year, in a way to reevaluate herself and her life.
She is a writer, so she decides to document her experiences and emotions during this year.
Although the moral of the book will depend on your own view of all the shenanigans described by Morgan, this is a very entertaining listen which certainly spiced up my commute.
On Writing: A Memoir Of The Craft by Stephen King
I felt the need to add something for those who like to write and would appreciate no-genre tips from the master of horror.
More than a book on writing, this is also a memoir of King's life, and he entangles both things in a very interesting way. He points out his many rejections, his achievements, and it is an inspiring read for writers and readers alike.
Whether you like King's books or you're just looking for tips from someone who made it in the craft of writing, this is an essential book.
Educated by Tara Westover
This was possibly the best book I've listened to this year.
Being raised Catholic in a family who didn't exactly follow the rules of the Bible to the core, I distanced myself more and more from religion as I grew up. I've realized that while I know very little about my own religion, I know even less about other religions and those who follow them.
Tara Westover was raised in a strict Mormon family, and this is her own story of growing up in a strict and even sadistic environment until she eventually found a way out of its confines.
This book will shock you, maybe even enrage you, but it's a powerfully told story, and I couldn't recommend it more, especially for those who have questioned the religion imposed on them from birth and would like to listen about a similar experience. .
The Witchcraft Of Salem Village by Shirley Jackson
I had heard tales and rumors about the witches of Salem, but I had never heard their complete story.
In this book, Jackson explains how a few girls in the small village of Salem make the whole village believe that witchcraft is real, and how these trials were so unfairly taken without little more than word of mouth, and prejudice against certain women.
It's an enthralling tale, and we may try to figure out how it was possible that such an unfair trial took place, knowing well enough that even nowadays unfair trials are carried solely based on the hate the world unreasonably has for women.
When The Air Hits Your Brain: Tales Of Neurosurgery by Frank T. Vertosick Jr.
This is one of my most favourite audiobooks out there. I have recommended it to people who like life stories and science alike.
Although I have seen When Breath Becomes Air by Paul Kalanithi being recommended countless times, this audiobook, while slightly similar in theme, presents a more interesting approach: not only is it part memoir, a lot of it is hospital tales from the neurosurgery ward, making it a bit less personal in what relates to the author and a little more technical, without forgetting the human side present in any hospital.
You'll learn loads of details about the neurosurgery ward, and about your own brain. Super interesting listen.
All That Remains: A Life In Death by Sue Black
If you like science, and if you are particularly interested in death from a scientific, pragmatic point of view, this is the book for you.
Black, a forensic anthropologist, has written a detailed book which covers one of the things most people fear: death. In it, with a certain amount of humour, and by putting all the facts she has learned in her career on the table, the author takes us with her in a vey interesting journey.
Probably not for the faint of heart, but certainly for those who wish to understand death better.
The Uninhabitable Earth: Life After Warming by David Wallace-Wells
Those who worry about the future of planet Earth – and shouldn't we all worry? – will not find solace between these pages.
This book analyses, without sugarcoating, the impact global warming is going to have on earth in the near future, while also pondering on how this will affect our politics, and our history.
It's more actual than ever.
Why We Sleep: Unlocking The Power Of Sleep And Dreams

by Matthew Walker
It's worrying how much we tend to disregard our need for sleep. Up until recently, there was no exact explanation of why we sleep, but this book finally brings forward the hows and whys, and how important sleep is to humans. It is the result of a lifetime's scientific research.
Especially if you are someone whose motto in life is "I'll sleep when I die", this a read well-worth the time: dying might be closer than you think if sleeping is something you disregard.
---
Want more? Here are 50 of the best nonfiction audiobooks and a look at some excellent must-read short nonfiction audiobooks.