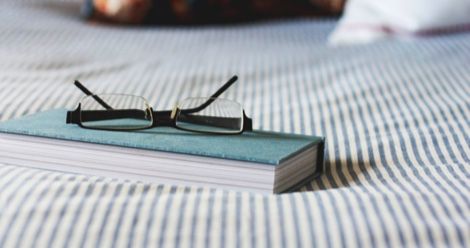 Lists
20 Great Essay Collections from 2018
This content contains affiliate links. When you buy through these links, we may earn an affiliate commission.
It will surprise no one to hear that there were a lot of great 2018 essay collections published on politics, race, and feminism. There are wonderful anthologies as well as single-author collections on those subjects below. Some of these books look at politics through a personal lens, while others focus more on the world outside. Some books on this list don't look at politics specifically, which is good, because we need great writing on all subjects right now (and always). Sometimes we just want to laugh, think deeply about art, or contemplate our lives, and many of the books below allow us to do that.
That's the wonderful thing about essays—they can be about anything, using any kind of style and tone, for any purpose! That's one of the reasons essays are one of my favorite genres. So check out this list of 2018 essay collections and tell me if you think I missed anything.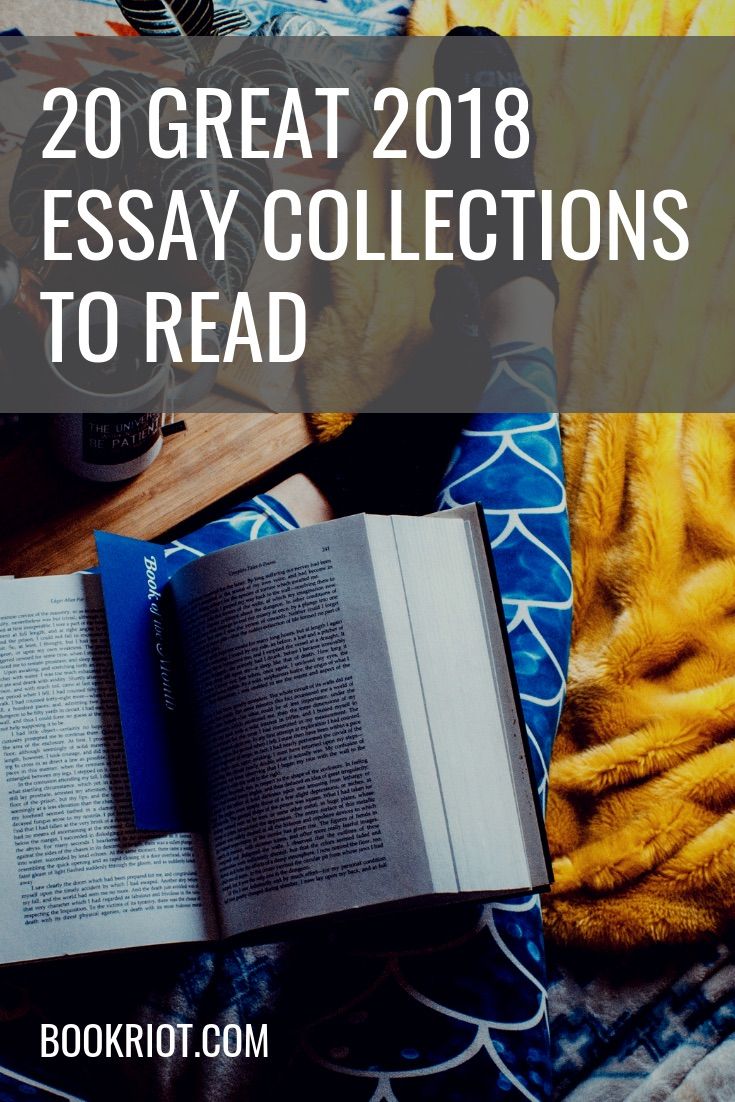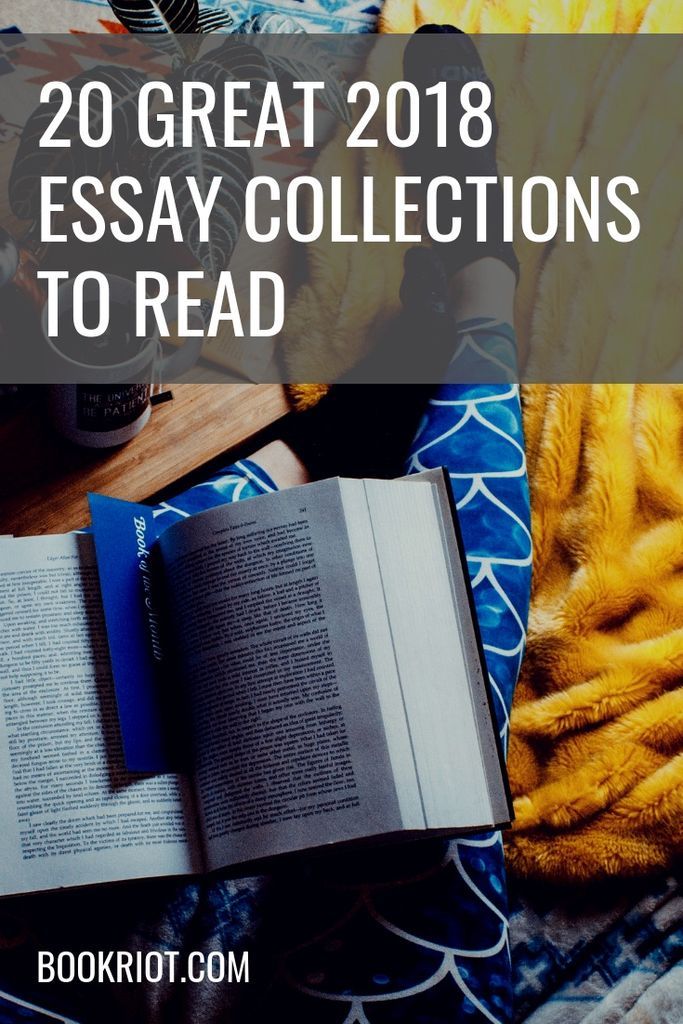 The subtitle says it all! This is an essay collection on how to make contemporary feminism as diverse and inclusive as possible. The pieces—all of which are previously unpublished—explore why some people feel uncomfortable claiming the feminist label and how we can broaden feminism to include all.
Here is an essay collection truly for our times: it deals with sexual assault and harassment and more broadly with justice, fairness, mercy, and compassion. It takes up other social ills as well: oil spills, police killings, and government corruption. Turn to this book for a necessary look at the idea of justice.
In my opinion, Zadie Smith's essays are as good as her fiction. Her last essay collection, Changing My Mind, was fabulous. Her new book is organized into five sections—In the World, In the Audience, In the Gallery, On the Bookshelf, and Feel Free—and includes previously-published pieces and new work. Smith is a beautiful writer and her essays always make excellent company.
With this memoir in essays, singer and rapper Dessa describes her life on the road and her struggles as an artist. Her intellect and her academic interests are on display here: she brings neuroscience, math, and philosophy into the collection as well.
Known as a novelist, Alexander Chee has now published his first collection of nonfiction, including essays on the intersection of identity, art, and politics. This collection was easily one of the most anticipated nonfiction books of the year. Pick it up for the beautiful writing, the personal stories, and the insights into the world around us.
This book is a lengthy essay structured around the forty questions asked of undocumented Latin American children facing deportation. Luiselli worked as a translator, so she got to know the children's stories in depth. Her descriptions of the complexities of these children's lives and the devastation brought about by U.S. foreign policy is powerful.
Ten years ago, Sloane Crosley published her best-selling essay collection I Was Told There'd Be Cake, and here she is with a new collection, which has the same wit, charm, and enjoyable observations on personal experiences and American culture. These are essays to gobble up, and the only bad thing is that you won't want the book to end.
Ben Fountain takes a look at a fateful year: 2016. This series of essays on decisive points throughout that year make the argument that we may be in the midst of an existential crisis of the sort comparable in scale to the Civil War and the Great Depression, both of which forced the country to reinvent itself.
Here you will find essays on a theme: Maggie O'Farrell's close calls with death. She writes about muggings, near-drownings, a difficult childbirth, life-threatening illnesses, and more. It's a book that will make you contemplate vulnerability and uncertainty and get you to think more deeply about the meaning of life. The closing essay is a heart-breaker.
Morgan Jerkins writes about her life while at the same time telling us—readers of all types—things we need to hear about our culture. She's bracingly honest and full of great insights about what it's like to be a black woman in America today.
Ashleigh Young is a poet from New Zealand, now out with her first collection of essays. These pieces range from examinations of family life to struggles with an eating disorder to portraits of distinctive and memorable people from the past. Her depiction of her childhood among artists is particularly memorable.
Rebecca Solnit is an essential voice right now. Here, she takes a look at a wide range of struggles in the U.S. today: domestic violence, police brutality, climate change, environmental justice, racism, gentrification, and more. Her look at the power of resistance movements offers hope.
This is Wesley's Yang's debut essay collection, but it contains pieces published—many to great acclaim—over the past decade. He looks at the Virginia Tech shooting, "tiger mother" parenting, racism against Asian Americans, and more.
If you like poetic, philosophical essays on love and longing, this collection is for you. It contains her 2014 chapbook Pity the Animal as well as new personal essays on vulnerability, desire, the body, and more. The pieces are beautifully-written meditations on trying to make one's way in the world.
Here is a debut essay collection on the American obsession with dead girls. Alice Bolin looks at Joan Didion, Twin Peaks, Britney Spears, Serial, and much more to think about our ideas on death and the female body and how those ideas shapes our fiction and pop culture.
Inspired by nation-wide "Writers Resist" events held after the U.S. elections in 2016, this book contains essays, fiction, poetry, and cartoons that grapple with Trump's election and work to envision a way forward. It includes acclaimed writers such as Eileen Myles, Carmen Maria Machado, Melissa Febos, and more.
Coulter's book is a memoir in essays about becoming sober. She writes about the topic with a wry humor that earns her comparisons to David Sedaris and Sloane Crosley. She writes about her struggles with alcohol with wit and honesty.
Adrienne Rich is best known as a poet, but she has written many powerful essays as well, including what is probably her most famous, "When We Dead Awaken: Writing as Re-Vision." This book includes 25 essays on poetry, feminism, and social justice.
Brian Phillips is a journalist who is now publishing his debut essay collection, including both already published works and new material. The essays are researched pieces about fascinating places, people, and animals around the world. His subjects take him from India to Alaska, New Mexico, London, and elsewhere.
This book looks at some of the harmful, misleading messages we get from culture and how we can respond to them. As the title implies, the essays make an argument for embracing imperfection and bringing compassion to the ways we think about ourselves and others.
Want more recommendations for essay collections? Check out great essay collections from 2017 and from 2016, and this list of 100 must-read essay collections. For more 2018 essay collections, read this post on collections coming out this fall.