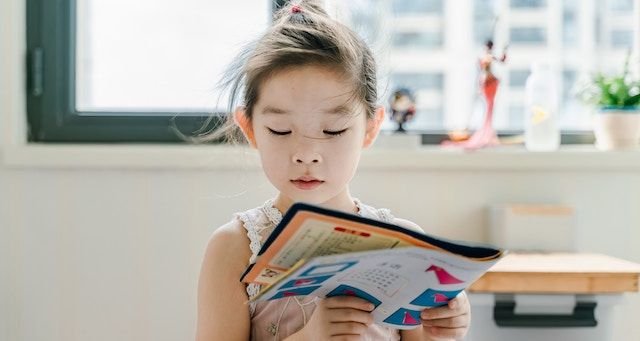 Children's
Superheroes, Pets and Growing Up: Graphic Novels for Kids
This content contains affiliate links. When you buy through these links, we may earn an affiliate commission.
Graphic novels for kids are a great way to engage hesitant early readers. They are fast-paced and accessible, allowing kids to match illustrations to the words on the page. On top of that, they allow for more variety in storytelling than other easy-readers as authors can experiment with a variety of content that includes surreal images and ridiculous plots.
If you are interested in graphic novels aimed at older kids, visit here and here for our lists aimed at middle grade readers. Choosing graphic novels for kids is easy – just go for something bright, clever and original and it should be a safe bet.
Captain Awesome has the rugged good looks of an aging 1930s matinee idol, but he doesn't have the stamina for crime fighting anymore. Therefore, his four pets want to become his sidekick, but none can agree who deserves the spot. Get ready for sibling rivalry by way of superpowered competition.
Geronimo lives in New Mouse City, where he is the publisher of The Rodent's Gazette. Though he is a quiet sort of mouse, his family and friends regularly force him into pun-filled adventures.
This series is charmingly snarky. Phoebe befriends a very confident unicorn named Marigold Heavenly Nostrils ("that's the best name I've ever heard!" gasps Phoebe, to which I'd agree) and though there is much bickering, they become close friends.
4. BEST Friends by Shannon Hale and LeUyen Pham
This is a sweet, relatable autobiographical story by Hale, the follow up to Hale and Pham's Real Friends. Readers follow Shannon into 6th grade as she is presented with a whole new set of complications! She's part of the popular group now, but still struggles to figure out how to stay seen as "cool" among her classmates. Plus, growing up means dealing with crushes for the first time and that is its own whole scary thing.
Yu'er and her grandpa live together in a small Beijing neighbourhood, and each of these stories focus on the small moments that make up a life. The art is gorgeous, and there is a delightfully calming effect to these illustrated vignettes.
An adventure-fantasy series that has been very popular. After tragic circumstances, Em and Navin Hayes move in with their grandfather. He lives in a town called Norlen, and eventually Em finds a magical amulet that gives her magical abilities. As it goes on, this action-packed series grows a bit more mature in content and great world-building makes it especially engaging.
This is a really lovely story about the blossoming odd-couple friendship between Moon and Christine, focusing on themes of self-expression, kindness and accepting people as they are. The story is realistic and occasionally heartbreaking, and it will put you in your feelings in the best way.
8. Pashmina by Nidhi Chanani
Pri wants to connect with her mother – she doesn't know anything really about her mother's former life in India and feels like something is missing for her. The illustrations are gorgeous and Chanani gives an interesting look into India and its culture.
9. Secret Coders by Gene Luen Yang and Mike Holmes
Hopper reluctantly transfers to a private academy and finds her hesitation is valid: classmates are mean, the janitor is grumpy and the building looks like a spooky haunted house! Eventually, Hopper does manage to make friends with a tall, clever boy named Eni, and they go about trying to solve a big ol' mystery. Specifically, they wonder why the rickety building is covered in number nines? This will be a hit with number-lovin' burgeoning programmers.
10. New Shoes by Sarah Varon
Francis the donkey is a great shoemaker who uses only the best materials. He gets a special order from his favourite singer, Miss Manatee, which requires gathering materials from the jungle outside their village. Varon's art and storytelling is winsome as always, so this is one of those graphic novels for kids that is sure to please all ages.
Captain Coconut is a genius detective – celebrated! Brilliant! This quirky math mystery will have readers laughing as Captain Coconut hunts down Mrs. Y's missing bananas.
Hilda's adventures have recently been brought to life on Netflix, which should give you an idea of how popular she is! A resident of the aptly-named Trolberg, Hilda lives in a magical world among hefty trolls and giant, speaking crows.
Luz and her friends are hanging out in her house when the power suddenly goes out. Unfortunately, blackouts are becoming more common and everyone is trying to prepare for how to function without power. Eventually, Luz gets the idea to create a local community garden, building friendships and confidence along the way.
Wolfie Monster and his brothers, Jackson and Roy, own a pizza shop called Magik Cheez Pizza. Unfortunately for them, Lord Mudpant is buying up every business in Oak Hollow and does not like that they refuse to sell their company to him. In this case, that means fighting back against his nefarious plans!
15. El Deafo by Cece Bell
Cece is used to attending school with other deaf kids, but now she's on her own in a new school. This semi-autobiographical story offers up loveable characters and information about deaf culture; kids will respond to both.
16. Lowriders in Space by Cathy Camper and Raul the Third
Raul the Third's illustrations have such a cool hand-drawn aesthetic. Lupe, El Chavo and Elirio fix cars together in a garage (in space!) – especially their beloved lowriders. They discover a contest for the best car in the universe, and suddenly our heroes think that opening their own business might be within reach!
In this popular adventure series, a cat-populated world is in ecological crisis and the CatStronauts are the only thing standing between the Earth and its destruction! As you can imagine, it is a funny, silly series.
Split into vignettes about individual students, I love how this tackles anxiety, being new in town, and more. These 4th graders are weird and silly and smart, and I wish Mr. Wolf had been my elementary school teacher.
19. Sisters by Raina Telgemeier
As a rule, Telgemeier is bananas popular. In this one, Raina and younger sister Amara struggle to get along – only to realize that they need to find common ground when their baby brother is born. Altogether, this wonderful graphic novel portrays the complications of sibling relationships.
This is the last book in Krosoczka's silly Lunch Lady series. Pick it up for the novel concept (crime fighting in a school lunchroom), read enthusiastically for the humour and sheer strangeness of a butt-kicking school lunch lady.
21. Hampster and Cheese by Colleen AF Venable and Stephanie Yue
Mr. Venezi's pet shop has been rocked by a mystery! Someone has been stealing sandwiches, so it's down to Sasspants the guinea pig to solve the case. This is a great example of a beginner graphic novel that kids will find adorable.
22. Giants Beware by Jorge Aguirre and Rafael Rosado
Claudette is a wannabe giant slayer, a spirited and scruffy little girl who believes that she can end the scourge of giants that terrorize her town. In short, our tomboyish heroine leads a funny, spunky story that contains enough depth to keep it interesting for adults as well.
---
These graphic novels for kids will not let you down as they are an easy, well-written way to encourage reading. In fact, get ready to give up a bit of time with your child as they tear through them at the kitchen table or immediately after school. But remember: it'll be worth it.