Children's
3 Graphic Novels for fans of The Princess in Black
This content contains affiliate links. When you buy through these links, we may earn an affiliate commission.
Kids love The Princess in Black. Who wouldn't adore the story of Princess Magnolia and her spunky horse as they dress up in the dead of night to save the kingdom?
If your kids are anything like the kids that come into my bookstore, they sometimes cling to one series and don't really want to read… well, anything else. (I call this the Warriors syndrome, after Erin Hunter's addictive cat series.) And who can blame them? The Princess in Black series is fantastic.
But if your kids need something new to dive into with the same fun and fantasy as Shannon and Dean Hale's incredible series, then these three graphic novels will be sure to entice kids to try something new.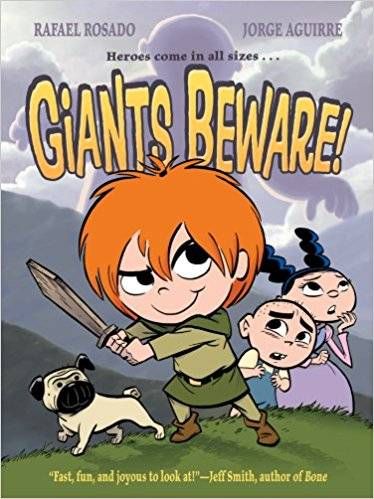 Giants Beware! by Jorge Aguirre and Rafael Rosado
Claudette's fondest wish is to slay a giant. But her village is so safe and quiet! What's a future giant slayer to do?
With her best friend Marie (an aspiring princess), and her brother Gaston (a pastry-chef-to-be), Claudette embarks on a super-secret quest to find a giant—without parental permission. Can they find and defeat the giant before their parents find them and drag them back home?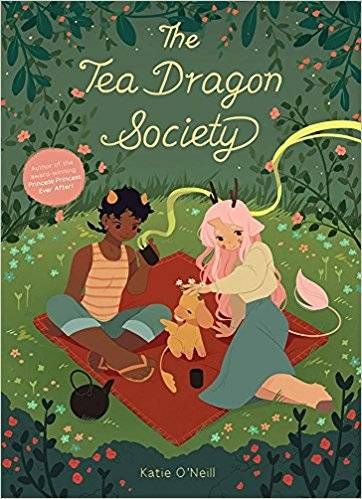 The Tea Dragon Society by Katie O'Neill
After discovering a lost tea dragon in the marketplace, Greta learns about the dying art form of tea dragon care-taking from the kind tea shop owners, Hesekiel and Erik. As she befriends them and their shy ward, Minette, Greta sees how the craft enriches their lives–and eventually her own.
The Tea Dragon Society is available as a webcomic now but releases from Oni Press as a book on October 31.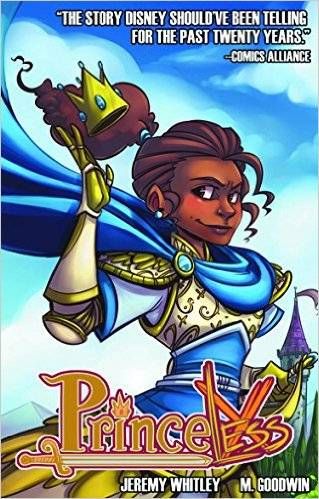 Princeless by Jeremy Whitey and Mia Goodwin
Princeless is the story of Princess Adrienne, one princess who's tired of waiting to be rescued. Join Adrienne, her guardian dragon, Sparky, and their plucky friend Bedelia as they begin their own quest in this one of a kind, action packed adventure!