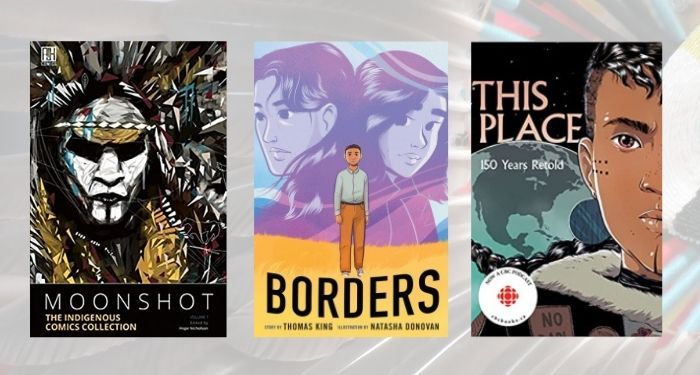 This content contains affiliate links. When you buy through these links, we may earn an affiliate commission.
It's a new year, and as always, it is a good time to support the Indigenous authors of North America. If you haven't yet seen this year's Book Riot's read harder challenge, several of these titles could potentially check a box off our list. In the spirit of the new year, I encourage you to read as widely as you can. Challenge yourself, take action, and decolonize your bookshelf.
Graphic novels are a relatively young medium, but have a special ability to cut right to the chase of a story. They provide a type of double understanding that helps to reinforce complex ideas. By pairing text with illustration, the art form helps us to experience the work as a whole. Additionally, comics are an important tool for accessibility. A person who may not read a 300 page book may be able to read a 300 page graphic novel with little trouble.
This list is meant to serve as a jumping off point into literature by Indigenous authors. These graphic novels range from historical to contemporary. They cover topics from history, to activism, to the interpersonal. What these works have in common is their commitment to decolonization and powerful stories.
---
For more great Native, Indigenous, and First Nations reads, check out Native children's literature, Indigenous memoirs, and great audiobooks by Native, Indigenous, and First Nations writers.