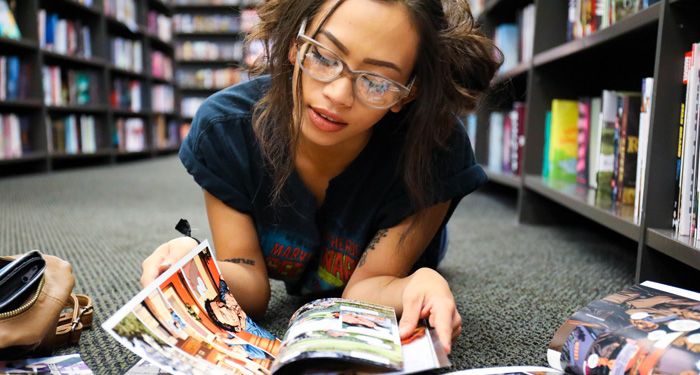 This content contains affiliate links. When you buy through these links, we may earn an affiliate commission.
Last week, I screeded. I screeded hard about the fact there were exactly zero women on the San Diego Comic-Con small press comics panel. And shouting, well, it feels really good but it doesn't solve the industry-wide problem of women being locked in the back office or relegated to the kiddie table. The way we solve that problem is to shift the shouting focus so the noise we're making is about books written by women. Some of them have men as members of the creative teams and hey, look at that, collaboration and cooperation (no, I'm not saying that can't happen on projects led by dudes, slow your roll, this isn't about you person getting ready to bust into our Twitter thread, I'm a mom, I actually do have multiple sets of eyes and I can see you getting ready to attack your keyboard).
So, here are some lady-led volumes about other ladies (and girls) to counter the disrespect:
---
There's plenty more where this came from. So let's give 'em hell, ladies.