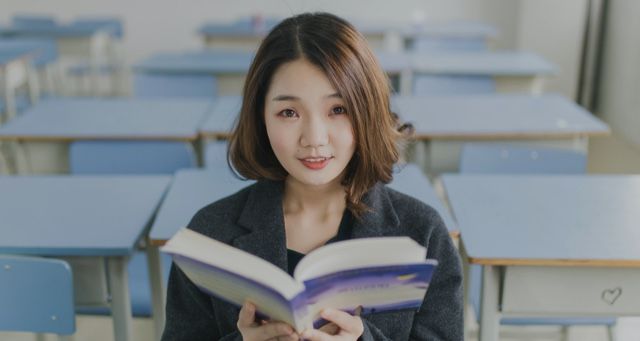 Children's
10 Powerful Graphic Memoirs for Young Readers
This look at awesome graphic memoirs for young readers is sponsored by Cub by Cynthia L. Copeland, new from Algonquin Young Readers.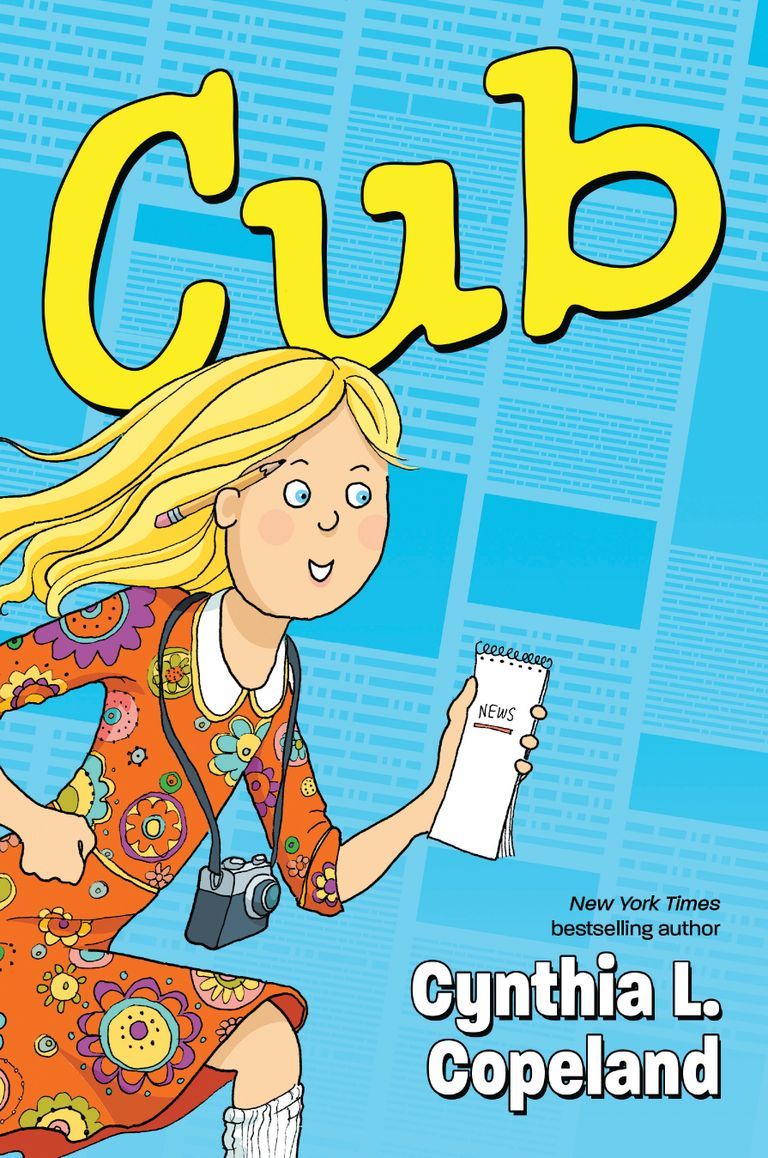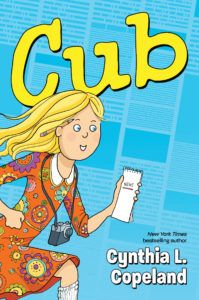 A laugh-out-loud funny and empowering graphic memoir about growing up and finding your voice. Cindy has just dipped a toe into seventh-grade drama—with its complicated friendships, bullies, and cute boys—when she earns an internship as a cub reporter at a local newspaper in the early 1970s. Searching for her own scoops, Cindy doesn't always get it right, on paper or in real life. But whether she's writing features about ghost hunters, falling off her bicycle and into her first crush, or navigating shifting friendships, Cindy grows wiser and more confident through every awkward and hilarious mistake.
---
Graphic novels remain a powerful tool for introducing children to literature, art, and the lives of those with different experiences. Especially for young people who may be hesitant to crack upon a traditional book, graphic novels are perfect starting points. (See this list of graphic novels especially for kids!) But graphic memoirs for young readers, in particular, have the specific ability to bridge the gap between experiences. This can lead to a greater understanding of other cultures, stories, and histories. And in this current moment, one of the most crucial things we need to cultivate in children and teens is empathy toward others.
Note: The graphic memoirs for young readers below are roughly arranged in order of age appropriateness.
Real Friends by Shannon Hale
Great for readers as young as 8 years old, Real Friends explores the all-too-relatable struggle of friend drama when you're young. Cliques, gossip, peer pressure. Shannon, like most of us, has been through the worst of it. Everything turns upside down when her childhood bestie Adrienne starts hanging out with the most popular girl in class. This memoir chronicles author Shannon as she navigates turbulent relationship waters from the first through the fifth grade. For kids going through the same thing, Real Friends is an invaluable resource.
El Deafo by Cece Bell
A loose memoir of author Cece Bell's life, El Deafo features a major change: all the characters are bunnies. Don't be fooled, though. The change to animal characters in no way lessens the poignant, heartening through line. El Deafo centers the story of Cece, who loses her hearing at a young age. This leads to Cece needing to use the Phonic Ear, an awkward and obvious hearing aid. However, as she soon learns, what seems like a curse might also be a gift. Because, with the Phonic Ear, Cece is no longer a normal bunny, but the mighty El Deafo!
Persepolis by Marjane Satrapi
Persepolis at this point is a straight-up classic in the world of graphic memoirs for young readers. If you, like me, went to school after it was published, there is a good chance it was even required reading. Depicting Marjane Satrapi's early childhood up to young adulthood, Persepolis also tells her perspective of Iran's Islamic Revolution. For me, who knew nothing about Iran at the time of reading it, seeing political events through Marjane's intelligent and curious eyes was particularly powerful and moving.
March: Book One by John Lewis, Andrew Aydin, and Nate Powell
As news of John Lewis's pancreatic cancer diagnosis comes to light, the graphic memoir March becomes even more pertinent. This is a beautifully rendered, first-hand account of Lewis's struggle for civil and human rights. Though not the story of a child, March is easily accessible for someone in middle school. While a memoir about Lewis's personal activism, it also explores the highs and lows of the civil rights movement as a whole.
Anne Frank's Diary: The Graphic Adaptation adapted by Ari Folman, illustrated by David Polonsky
The original diary of Anne Frank is one of the most well-known books in the world, with 30 million copies in print. So, transforming it into a whole new format is a massive undertaking, one that could easily fall short. However, Ari Folman and David Polonsky deftly convert Frank's iconic story to the graphic format. Complete with rich and colorful illustrations, this new adaptation makes Anne Frank's journey even more accessible to a new generation of young readers.
They Called Us Enemy by George Takei, Justin Eisinger, Steven Scott, and Harmony Beckett
George Takei is most well-known for his role as Hikaru Sulu in Star Trek, where he broke barriers by being a major Asian character on television. Now he's bringing his own story to the page. When he was 4 years old, Japan was at war with the United States. Japanese Americans turned into the target of a ruthless agenda by the United States, which culminated in concentration camps. Takei was only a child when he was taken from his home and forced into one of these prisons. Suddenly an "enemy" of the only country he'd ever known, Takei navigates loyalty, love, and oppression in this startling look into one of America's worst sins.
Blame This on the Boogie by Rina Ayuyang
We all have different coping mechanisms for getting through high school. A specific series of books, maybe love for a particular sport? For Rina, that "thing" is Hollywood musicals. The lushness and grandeur of Hollywood musicals inspire both young Rina and the form and colors of the book itself. I'm sure many of us can relate to having an obsession with a certain thing, and how that seeps into everything we touch. Our family, our friends, school life, etc. For Rina, this is certainly true, as she moves through her years with the politics of the Hollywood musical on her shoulder.
Hey, Kiddo by Jarrett J. Krosoczka
When they say a book pulls no punches, they're talking about a book like Hey, Kiddo. With sincerity and skill, Krosoczka documents his tumultuous childhood living with a mother addicted to heroin. Though certainly bleak at moments, Hey, Kiddo is ultimately a story of hope and perseverance through unstable times. I can't imagine how helpful a book like this could be to a child going through something similar, especially as it's written by an adult who has indeed made it through.
Honor Girl by Maggie Thrash
Though not sexually explicit or inappropriate, Honor Girl is meant more for a reader on the older side, perhaps around 14. I say this because Honor Girl grapples with heavy themes, but often does so subtly. A younger reader might not understand the implications of young Maggie's blossoming romance with an older camp counselor, or the strange casual racism present at camp. (They recreate Civil War battles as the Confederacy and the Union, but make it seem like fun and not a war over slavery, for example.) This graphic memoir explores one girl's summer and her exploration of what it means to be queer and to be herself.
Dare to Disappoint: Growing Up in Turkey by Ozge Samanci
During author Ozge Samanci's childhood and teen years, she lives through the 1982 Turkish military coup. Similar to how Persepolis paints a portrait of Iran during a stressful time, Dare to Disappoint does the same for Turkey. Featuring depictions of violence, this book isn't for the faint of heart. But it is for those interested in world politics and stories about finding oneself amidst chaos and struggle.