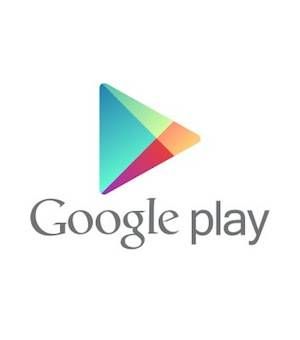 Opinion
Google Stops Playing with Indie Booksellers
Google is packing up its toys and going home. I was afraid this might happen. Last month, following the launch of Google Play, I wondered about why the prices on Google Play were not being reflected through my local indie bookstore's site. When I was on the phone with that customer service rep, he assured me that the pricing would work itself out as all the bugs got worked out of the system. I chose to believe that the whole issue was as simple as that. It's not.
https://twitter.com/sarahw/status/187923109377093632
On Thursday, Google announced that it would be discontinuing the Google eBooks reseller program world-wide. The primary reason seems to be that, from Google's perspective, "it is clear that the reseller program has not met the needs of many readers or booksellers." They claim the program has not gained traction, and they refer to some "results to-date" that confirm this. What Google does not mention is how they've measured that success. Logically, they have taken a look at the money involved. They probably have not seen the profits they were looking for, and bookstores may not have been earning the affiliate payments they had hoped for.
Dear @google, you realize you have no one to promote your ebooks now? No one cared about them except Indies and their customers

— Katie F (@BookAddictKatie) April 5, 2012
None of that accounts for the reader, however, unless they assume that low profits indicate we must not like the service. That is oversimplifying things a bit. How do they know what our needs as readers are? How is Google Play going to meet those needs better? I bought from Google specifically so that I could buy the ebooks I wanted in a format that I knew would work on my reader and still be able to support my local booksellers, more than one of which is a Google eBook affiliate. Price was not much of an issue, since publishers set the prices. If anything, the only real concern that I had with the whole system is that downloading my books mean that I had to leave my indie's site and go to my Google Books library. Beyond that, it more than served my needs.
I thought Google's arrangement with the indies was a good, healthy thing: a win for everyone. Ah well.

— Joe Hill (@joe_hill) April 5, 2012
When Google Play started, I bought a few of their $0.25 Play of the Day deals, and I tried navigating the Google Play interface. It proved to be a more than a bit problematic, necessitating a call to tech support and a work-around (which I explained in the previous Google Play post). I checked in yesterday, and I found that it had not improved. I could not download an ebook in a format that would work with my Nook from within the Google Play interface. I do not know if that is the case for every book, or if it is an isolated thing, but the fact that it does not work, even in isolated cases, is a big problem. Google Play does not seem to be meeting the needs of the reader any more than the other arrangement did. So far, it seems to be doing less.
Let's show extra love to our #indiebookstores on this #indiethursday. I bought BIRDSONG by Sebastian Faulks thru @Indiebound app & Water St.

— Katie Adams (@KatieHAdams) April 5, 2012
What does this mean for your local indie? For now, it doesn't mean a lot. The program will not be ending until January of 2013, and, according to a letter from the president of the American Bookseller's Association, Oren Teicher, indies are already in talks with other potential industry partners – "we expect to move forward quickly with one or more partners who will better understand — and who will maintain closer ties to — your stores, and to the book industry in general." He is certain that indie bookstores will continue to offer ebooks to their customers, and that the service will only get better.
Looks like Google is serving up lemons with their ebooks decision today-time to make lemonade.

— Valerie Koehler (@BWBGirlboss) April 5, 2012
Google Play, on the other hand, has a lot of work to do before it becomes a major book vendor. Alienating the target audience in the name of business is never a good move.