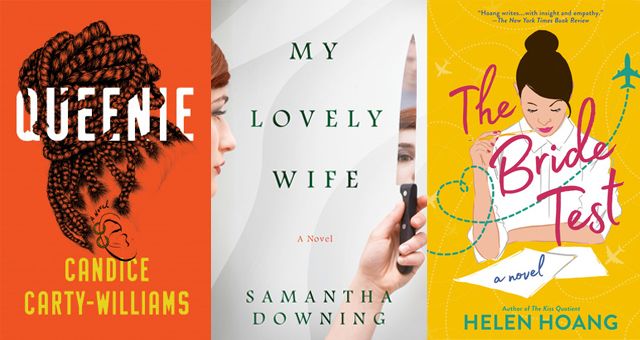 Critical Linking
Goodreads Reveals 2019's Biggest Hits So Far: Critical Linking, June 11, 2019
Critical Linking, a daily roundup of the most interesting bookish links from around the web is sponsored by Libro.fm

---
"We're halfway through the year, so we wanted to see which 2019 new releases have captured readers' attention! Digging through our data across genres, we found the books that have the highest reader anticipation (which we measure by the number of times a book has been added to Want to Read shelves). Then we factored in the number of reader reviews as well as the average review for each book published in the U.S. through early June.
With that magical formula, here we've identified the biggest hits of the year…so far."
I always appreciate when the formula is revealed. Also, a good mix of books I've loved, are on my TBR, and hadn't even heard of.
---
"The citizens of Bern have aimed much higher, customizing their homes in alignment with both the feline commitment to independence and their fearlessness where heights are concerned.
As Schuster documents, there's no one solution designed to take cats from upper residential windows and patios to the destinations of their choosing."
There is a photo book detailing the homemade cat ladders in Switzerland and my faith in humanity has been restored a little.
---
"Writer-activist George M. Johnson is known for his incisive cultural commentary throughout the internet. And his perspective has landed him writing and editing gigs with BET, Afropunk, and Entertainment Tonight, among other places. Now, he's taking his voice to the young adult nonfiction genre with his debut memoir, All Boys Aren't Blue, the cover of which Out is releasing exclusively, along with The Root."