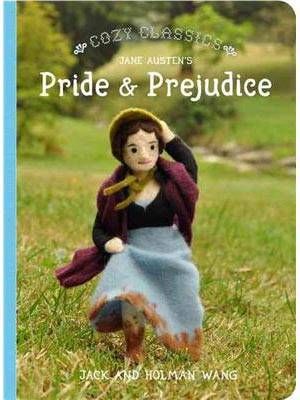 Classics
Goodies to Celebrate PRIDE AND PREJUDICE's 200th Anniversary!
Happy 200th anniversary to Pride and Prejudice! Fans of Jane Austen, pray tell, what do you garner she would think of all of the attention paid to her these days? Not only does Austen seem to get more and more popular as time goes by, Austen paraphernalia seems to become more in demand. For the Austen lover in your life (or for a gift to yourself if you so deserve one), take a look at some of these fun items to celebrate the anniversary.
For the Addict…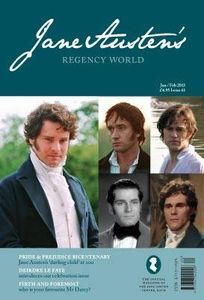 January / February 2013 Edition (as well as back copies) of Jane Austen's Regency World.
Included in the January/February edition:

Deirdre Le Faye introduces our celebration edition to mark the bicentenary of the first publication of Pride & Prejudice
Firth and foremost: the actor who personifies Mr Darcy
The other Mr Darcys: some of the actors who have played that role
Following in Elizabeth Bennet's footsteps to Pemberley
The amazing array of merchandise and spin-offs from Pride & Prejudice
Sisters together: Maggie Lane looks at the Bennets, Bingleys and other pairings
First Impressions: the history of Jane Austen's 'darling child'
Plus all the latest news, your letters, round-ups from the Jane Austen Society of the UK and the Jane Austen Society of North America, book reviews and quiz
*****
For the kids…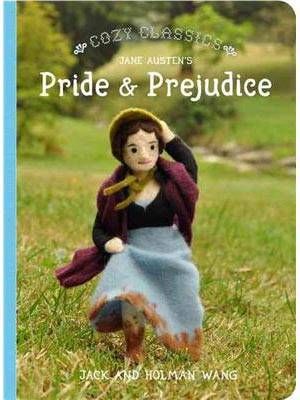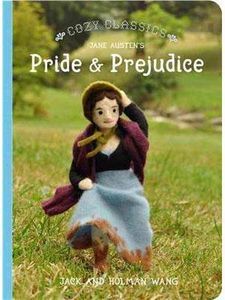 Pride & Prejudice Baby Board Book
"A beautiful board book that presents the well-loved story to children aged 0+. Pride and Prejudice has been condensed into 12 baby-friendly words, and each word will appear alongside a photograph of needle felted objects.
A timeless romance about how a bad first impression can turn into love, and one of the world's most beloved classics. Now this classic can be shared with your youngest children."
Hard cover, 28 pages, by Cozy Classics
*****
To mark your place in your favorite Austen novel…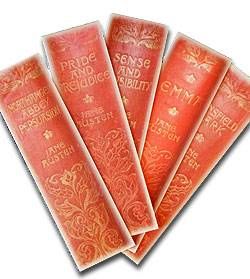 Jane Austen Book Spine Bookmarks
Actual copies of the beautiful, ornate spines from rare antique books.
Choose from all six of the novels.
Lists several memorable and witty quotations from its featured novel on the back.
Excellent quality, laminated for its protection.
(each bookmark comes separately, or you can order all five)
*****
For the cuppa you'll have when re-reading (or watching) Pride and Prejudice today…
*****
To spread the Austen love around…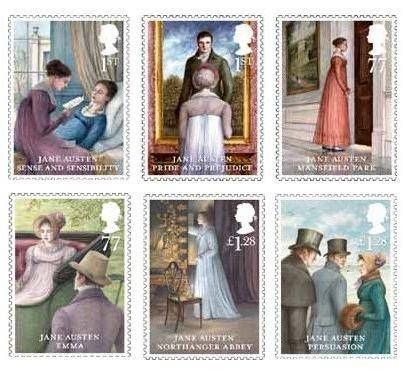 Releasing February 21, 2013 in the UK, Commemorative Stamps
*****
A new, colorful edition add to your Pride and Prejudice collection…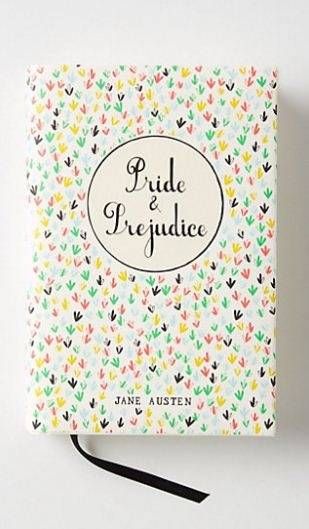 The Mr. Boddington's Penguin Classics, Pride & Prejudice available at Anthropologie stores.
*****
To keep you in Austen all year long…
The Pocket Posh Jane Austen: 100 Puzzles and Quizzes by The Puzzle Society is small enough to fit in your purse.