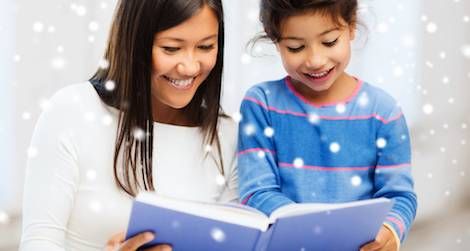 Children's
Goodbye Moon: Our Favorite Authors Share Their Favorite Children's Books
This content contains affiliate links. When you buy through these links, we may earn an affiliate commission.
"Excuse me, can you point me to Goodnight Moon?"
After college, I spent some time running the children's department at a Borders bookstore. For the most part, I loved it. In middle school, I had a nervous twitch and an inability to feel at ease around my classmates. As a result, most of my friends were fictional. At Borders, I relished the moments when adolescents would shed their social tension while proselytizing about the latest Redwall installment. I felt an affinity toward these kids. In the words of Anne Shirley, we were kindred spirits. We used books to explore our world, grapple with new ideas, and process difficult emotions.
Hands down, offering book recommendations was the best part of the job. I didn't have kids at the time, so my knowledge was initially limited to the classics and my childhood favorites. But after months of running story time and sneaking peeks at new merchandise, I was awed by the wide expanse of topics covered in children's books: birth, death, change, family, feminism. There were some big topics covered in these little books.
Which made it even harder to fulfill requests for the ubiquitous classic Goodnight Moon. There's nothing inherently wrong with Margaret Wise Brown's bedtime book. It's just that there are so many amazing children's books that can provide depth to a young child's library- and therefore, her understanding of the world. If Goodnight Moon was a person, it would be the great aunt at your family reunion: sitting in the recliner in the corner of the room, asking the same questions every year about what you want to be when you grow up, and telling you that you "make a better door than a window" every time you inadvertently walk in front of the television. A benign if tedious addition to the family gathering.
I now have a young son who has reignited my enthusiasm for meaningful children's books. With this in mind, I asked some of my favorite authors for recommendations of books that will lend children a wider view of the word. Here are their responses: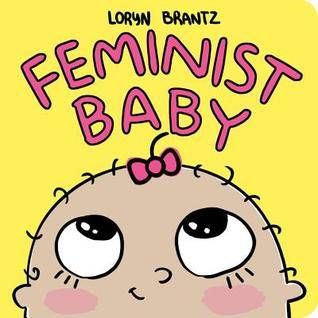 Feminist Baby by Loryn Brantz
"Feminist Baby is unexpectedly charming and warm. Pictures, here, really are worth a thousand words as Loryn Brantz does the important work of making feminism accessible with a keen understanding of what kids need to know about feminism in their young lives. Even as an adult, I found myself utterly delighted from one page to the next. Feminist Baby is not just for babies. It's for all of us. (But mostly, it's for babies.)" – Roxane Gay (Difficult Women)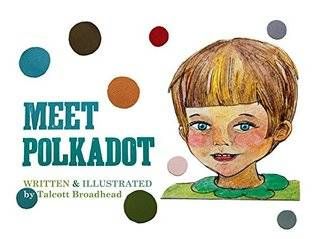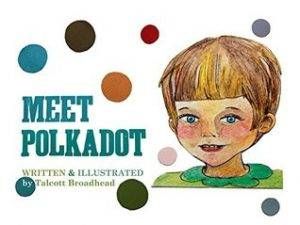 Meet Polkadot by Talcott Broadhead
"Like its protagonist Polkadot, I have zero investment in upholding strict, either/or binaries when it comes to our gender, our experiences and our identities. I share the same thoughts when it comes to book genres. Meet Polkadot is a book for children, for adults, for all people; a necessary primer on gender expression and identity." – Janet Mock, (Redefining Realness)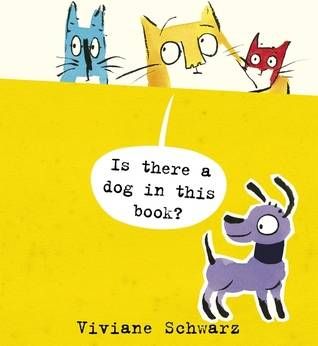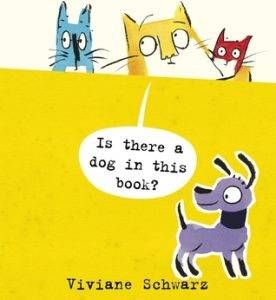 Is There a Dog in This Book? by Viviane Schwarz
"It's a picture book for small kids, about three cats who realise to their horror that there may just be a dog sharing their book. It's a lot of fun (I'm a cat person, so I especially like the fact that the cats think in full grammatical sentences while the dog thinks in lopsided stick figures), it's got plenty of flaps to turn and surprises to find – and while it's not a 'message book' at all, it's all about how easy it is to assume something is an evil terrifying monster just because you have no experience of it. I have two small kids, so I've read this book out loud approximately four billion times, and I still don't cringe when they demand it again, which is a pretty serious recommendation." – Tana French (The Trespasser)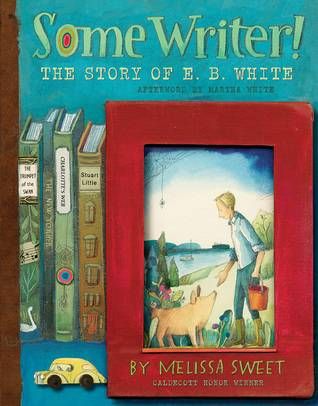 Some Writer! by Melissa Sweet

"I was obsessed with Charlotte's Web as a child and this book tells the story of White's life (birth to death) through his letters, journals and novels. It's that rare children's book that works every bit as well for adults." – Ann Patchett (Commonwealth)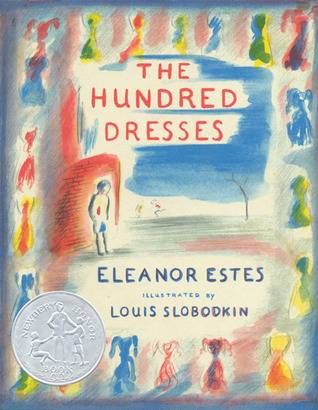 The Hundred Dresses by Eleanor Estes
"My pick is The Hundred Dresses (1944) by Eleanor Estes, which meant so much to me as a kid and lingers with me still. It's about Wanda, a young Polish-American girl, teased and mocked by her classmates for wearing the same dress to school every day. Interestingly, as writer Laura Lippman pointed out to me (I'd forgotten), the book is told from the viewpoint of what we'd now call a "beta girl" whose friends are the bullies. No spoilers from there, but revisiting it today it feels as relevant as ever—more so—for all the most distressing reasons. It's a beautiful book and a sneakily important one." – Megan Abbott (You Will Know Me)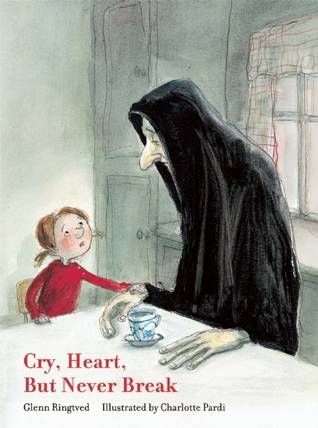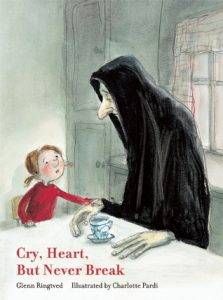 Cry, Heart, But Never Break by Glenn Ringtved.
"It is such a touching and solemn story that addresses worries that all children have about death."- Lois Lowry (The Giver)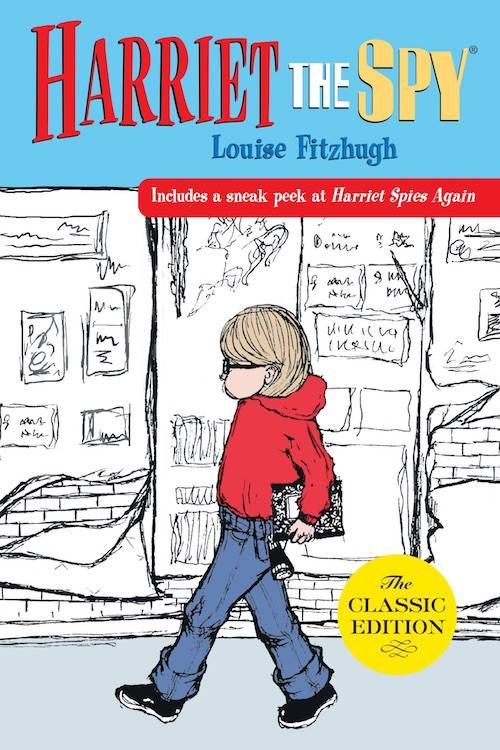 Harriet the Spy by Louise Fitzhugh
"Harriet the Spy was about an aspiring author and keen observer of the world. Her favorite person on the planet was her nanny, and she learned the hard way that the best people weren't always the most popular ones. She developed the confidence to forge her own way of looking at the world, and, by putting forth her own fierce ideas, she discovered a voice that was distinctly her own. I'm forever in debt to the teachers, family members, and librarians — every one of them, strong back-boned women — who taught me the wonder of books and, in so doing, opened me up to new and distant possibilities." – Beth Macy (Truevine: Two Brothers, a Kidnapping, and a Mother's Quest: A True Story of the Jim Crow South)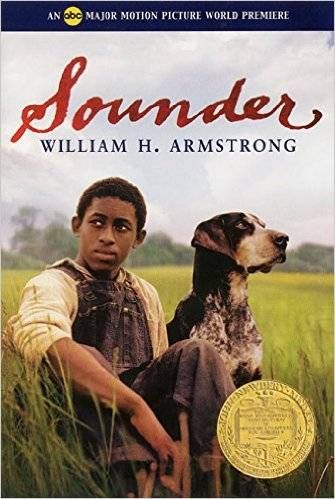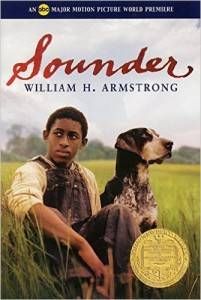 Sounder by William Armstrong
"This may have been the first book I read that provided context for the way that race and poverty are sometimes criminalized with unfair and unjust consequences. I found the story of a boy who missed his imprisoned father to be deeply moving. Sounder dramatized the very powerful idea that just because someone is in prison doesn't mean they should not be loved or that they are even necessarily bad. This book challenged conventions about the labels we use to identify good people from bad people. As an 11-year-old black boy from a poor community, it was a revelation."- Bryan Stevenson (Just Mercy)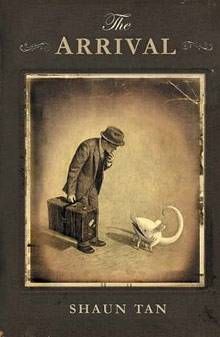 The Arrival by Shaun Tan

"This story of a man who emigrates to a new country, told in a magical-realist style, has no words, only pictures, and is still about as perfect and real as it's possible for a work of literature to get. I discovered it when I was working as a teacher but I've yet to find anyone of any age who isn't moved by it."– Catherine Banner (The House at the Edge of Night)
Also In This Story Stream