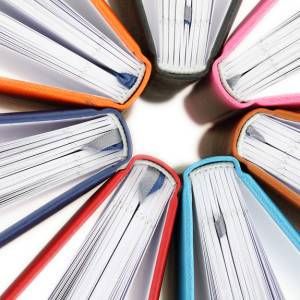 This content contains affiliate links. When you buy through these links, we may earn an affiliate commission.
Gone Girl did a curious thing for me—no, I don't cheer for sociopaths now, but it is the reason I've adopted a balls to the wall reading style. That is to say, I've been reading books having zero previous knowledge about said books. I read the title and look at the cover. That's it. I don't read the summary/blurb/reviews/articles/comp titles—nada! But before I get to the surprising results here's what originally led to my reading experiment.
My friend called to say she'd finished reading Gone Girl and was confused by the ending, would I mind reading it to see if I felt the same? Sure, even though I'd never heard of it or Gillian Flynn—I read it thinking she was a dude (Whoops, sorry girl!). I couldn't put the book down nor stop texting my friend: WTF?! Upon finishing I realized that I owed her a gigantic Thank you for pretending she was confused by the ending instead of saying You have to read this book you won't believe the twist. When you know something has a twist or a shocking end, you're waiting for it. You're looking for it and it keeps you from fully settling into the story. The same goes for someone telling you how amazing something is because, well, expectations.
After finishing Gone Girl I read the summary and wondered if I would have read it without the recommendation. Probably not. I questioned how many books I'd passed on because something in the book's summary/review made me go "Eh" or "No, thanks" or "Hell no." How many books had I read that had been affected by expectations? Like when you pick up your drink and take a sip and go blah because you thought it was water but really you drank Sprite—you like them both but you thought you were drinking something else, hence the blah.
Fearing I was missing out, and possibly having blah reactions, I decided it was time for an experiment. I would blindly choose a book and read it. What's the worst that could happen? (Insert mad scientist's laugh.)
My hypothesis: Selecting books I have zero previous knowledge of will lead to reading more books I dislike, books in my "literary no fly zone," and possibly wasting money. (Written by the Negative Nancy section of my brain.)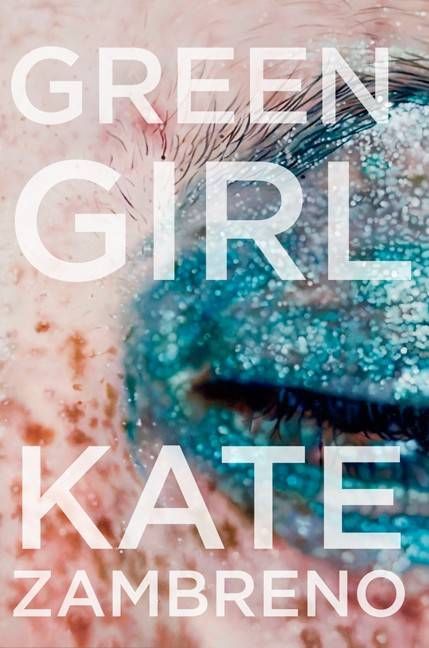 The experiment: Finding a book was simple since I follow hoards of book lovers gifted with the ability to turn any conversation into something bookish. Someone posted a picture of Green Girl by Kate Zambreno on Twitter and the cover intrigued me enough to be my first test subject. The results: an excellent and smart book, different from what I'd been reading.
Success right out the gate! I moved on to the next subject…
Tumblr users seemed pretty obsessed with Anna and the French Kiss and These Broken Stars. I'd heard of neither and since I didn't have much experience in YA I figured this was a perfect remedy. Results: enjoyed enough to lend one to two friends and recommend the other to a third friend.
This was going better than I'd expected. I needed more subjects…
Lauren Oliver's Rooms was a popular choice for book-themed photo contests on my Tumblr feed and since I do like a purdy book, I bought it. The results: a good book with an interesting story and an "unlikeable" female character—in other words three wins.
Four books in and I had different degrees of "likes" with zero "dislikes or hates." I dove in deeper and wildly picked more subjects.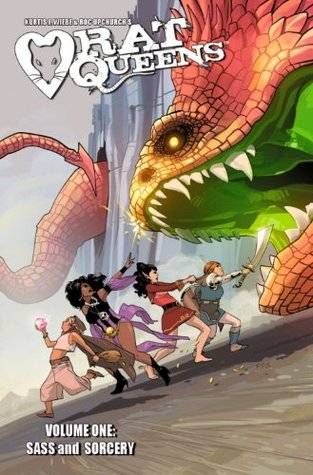 Flower Net by Lisa See – on Mom's bookshelf
Whiskey Tango Foxtrot by David Shafer- met a reading challenge requirement
Me Before You by Jojo Moyes – friend on Goodreads was reading it
Rat Queens by Kurtis J. Wiebe– someone on Twitter said they loved it
Only Ever Yours by Louise O'Neill– the cover
The Life and Death of Sophie Stark by Anna North – the title
hausfrau by Jill Alexander Essbaum –Book Rioter was reading it
Unbecoming by Rebecca Scherm – the title and cover
Astonish Me by Maggie Shipstead– someone on Twitter was reading it
The Truth and Other Lies by Sascha Arango- on a must read list
The Invaders by Karolina Waclawiak- the cover
Every book landed on the spectrum of like or love. Still no dislikes! I was high on success. Surely—don't call me Shirley—something about my hypothesis had to be right?
There was a book that fell in my "literary no fly zone" but I survived and benefited more from having read it—even if I ugly cried myself to sleep. And there was no real danger of wasting money because libraries and all their gloriousness still exist. Plus, with ebooks I do always have the option to download the sample first.
What my hypothesis never took into account that did become a problem took me by surprise. While a few books had inclusive characters, my list was basically white authors. Things that make you go hmmm… and leave you sadly shaking your head.
So my super successful experiment (if you ignore that my hypothesis was totally wrong) ended up having a major downer element. But that wasn't going to stop me from my new adopted reading style. It just meant I needed to adjust my model: I've continued with my mad method of selecting books but I've added taking the time to add books written by POC.
I'm glad I questioned if I was missing out because as it turns out I was. Now that I don't look at genres or summaries my reading has expanded; I've become an I'll-pretty-much-read-anything reader and I've discovered how lovely and exhilarating it can be to open a book without preconceived notions. And, as a bonus, I've finally fallen down the rabbit hole of graphic novels.
I hope this leads me deeper into the world of Fantasy, Horror, Sci-Fi, LGBT, Romance… and that soon I can stop having to seek out POC authors because my blindly picked percentage will more accurately represent the world we live in.
But enough about me, I challenge you to blindly pick a book if you never have! What would be your hypothesis?