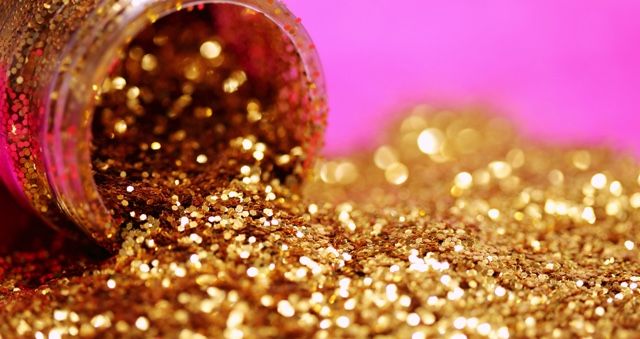 Lists
9 Solid Gold YA Fantasy Books From 2019
This content contains affiliate links. When you buy through these links, we may earn an affiliate commission.
2019 has been a year rich with unique young adult releases. When the cover previews and summaries started flooding in months ago, I was in awe: were all these gorgeous, golden stories really coming to pages soon? And were their dazzling covers too good to be true (or could my judging books by their covers be justified)?
I have found the answer for you: here I have compiled a list of books that not only gleam with the gold on their covers but are also well-written and worth all of the hype.
The lands are dying: without the right ruler on the throne, the very soil is losing its life. Esha knows this. She is an assassin and rebel known as "The Viper" to those unaware of her true identity. When she is framed for a murder she wishes she committed, she is suddenly on the run from the military and a soldier named Kunal. Although he has climbed the ranks, Kunal dreams of leaving the barracks and settling in the country with his paintbrushes. The chase is on, and I'm not sure which is faster: the plot, or the beating of Esha and Kunal's hearts.
Hafsah Faizal's debut was hyped up beautifully before it was released…And I think it lived up to the hype when I finally cradled its cover in my hands. Follow Zafira, "the Hunter," a young woman who ventures into a deadly forest near her village regularly to provide food for her people. Everyone assumes that her accomplishments and disguise indicate she is a man; but they are wrong. In a very different part of the kingdom lives Nasir, warrior of Arawiya and son of the king. Brooding and with blood on his hands, Nasir isn't thrilled to find out he must follow the Hunter as she seeks a magical artifact that will save their dying world.
Nikolai Lantsov, King of Ravka, has more than his friends and saucy sense of humor to keep him company: he also has a demon crouching inside his chest. Following a war that destroyed his country, Nikolai is tasked with rebuilding as well as defending his kingdom from a threat growing more each day. Ravka is also home to the grisha, people with magical abilities who can control nature, humans, or materials. Leigh Bardugo truly outdoes herself with her latest addition to the grishaverse.
Arrah's mother wields magic so strongly she is one of the highest ranked people in the kingdom; Arrah's father makes his living wiping away years of people's lives; Arrah's grandmother is the leader and strongest witch doctor in her clan; and Arrah herself holds absolutely zero power within her. When children start disappearing in her city, Arrah desperately risks her life to unnaturally access magic. In return she discovers not only the horrible hold of magic but that the biggest monster of her world is waiting in the shadows.
Proceed with caution: the romance may slay you via a slow, slow burn. In a fantasy, morally black and white version of France, Lou is a witch and Reid is a defender of the church. When they are caught in a compromising position, they are forced to wed. One small issue? Reid has no idea his beloved is a witch. As the two groups begin to fracture and split from within, Lou and Reid are the only hope for uniting them both before the world burns. (Note: this story does get pretty spicy…Like, Sarah J. Maas level spicy.)
Sometimes adults are hopeless. When Theodora is left behind in Istanbul by both her father and her thieving governess, she is almost relieved to see her childhood best friend turned ex-love pop up out of nowhere. He brings the news her father is missing and it is up to them to traipse across Romania to find Vlad the Impaler's ring and rescue her father. The landscape and architecture makes this adventure very much worth the journey.
Everyone is abandoning the small village of Colbren. Everyone, that is, except a 17-year-old gravedigger and the corpses who just won't stay dead. When Aderyn meets a traveling mapmaker, she agrees to bring him into the mountains. It is there she hopes to find her missing father and end the curse that keeps the dead from moving on into the afterlife. The Bone Houses reads like a sinister, sweet fairytale with just the right amount of brave girl, gore, love.
Everyone assumes the cold, slightly awkward new queen of Camelot is Guinevere, a foreign princess who has come to wed beloved King Arthur. But the kingdom is rid of all traces of magic and Guinevere is actually a nameless witch come to protect it. Kiersten White weaves a tale that completely reimagines Camelot and empowers characters who are ready to duel with death to save their home.
Romanov by Nadine Brandes
What if Rasputin actually did have magical abilities? And Anastasia Romanov, the lost princess of Russia, was his student in magic? Nadine Brandes reimagines the historical figures as Nastya is charged with smuggling a spell encased in a painted doll to Siberia when she is forced to abandon her home. Throw in the Bolshevik army and a soldier who interests the princess a dangerous amount and the tale is glittering with intrigue, spells, and salvation.
---
Charmed with the idea of digging into more fantasy books? Here's a list of 8 Magical Fantasy Books to Curl Up With. Interested in reading more new YA books? Check out November YA Releases to TBR.