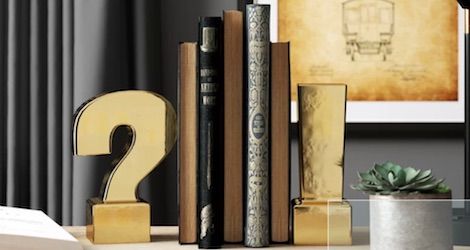 All That Shimmers: Must-Have Gold Bookends
I used to consider myself a silver girl. I only wore silver jewelry, preferring my metallics to have that coloring. But as I've gotten older, I've fallen deeply in love with gold. It's classic, it goes with everything, and it adds a touch of elegance, even in spaces or on people—like me!—who are far from elegant. Which is, of course, part of why I absolutely drool over gold bookends.
Gold bookends come in a variety of shapes, styles, and hues. In some cases, the gold is actually more brass than anything, and in other cases, the gold is a very light finish sheen. Finding solid gold bookends would, of course, mean that those bookends would be bananas pricey.
Find below a selection of gorgeous, shimmery bookends. I've included some which are brand new, as well as a number of vintage gold bookends. Vintage bookends can sell out, but poking around on Etsy for the brand or style can often yield further listings.
Like always, looking at bookends reminds me how I need to get myself a shelf or two devoted entirely to bookends, as opposed to books. #ReaderProblems.
Gold Bookends For Your Bookshelves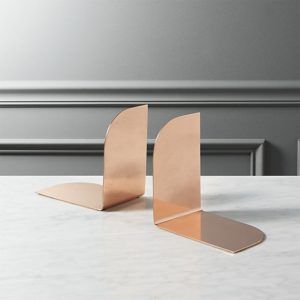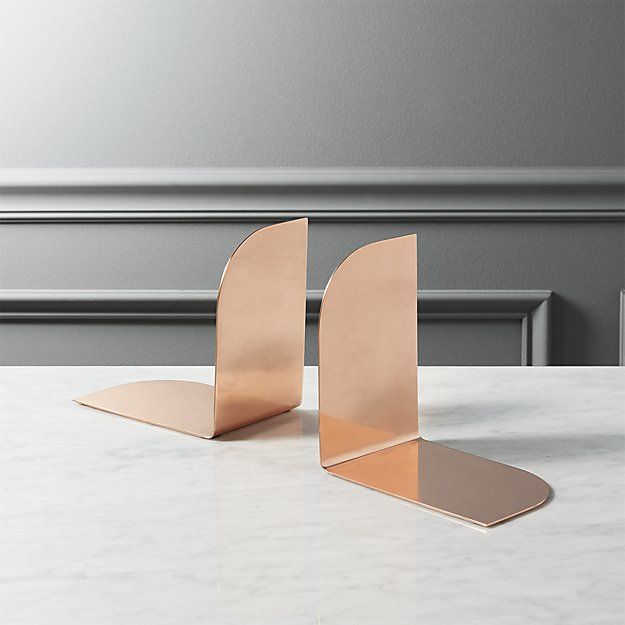 Let's start with a classic set of gold bookends. Nothing super fancy or ornate, but solid, dependable goods. $20.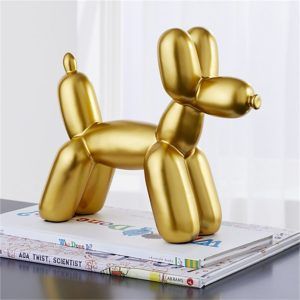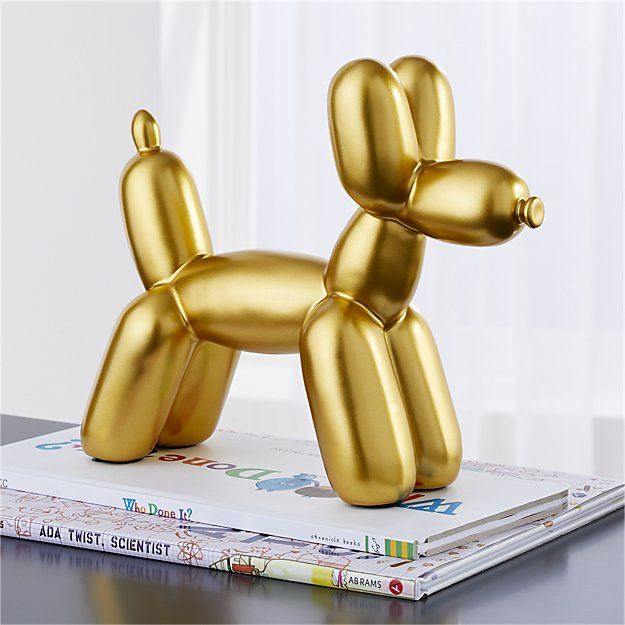 I need a set of gold balloon animal bookends more than I could have ever known. $55.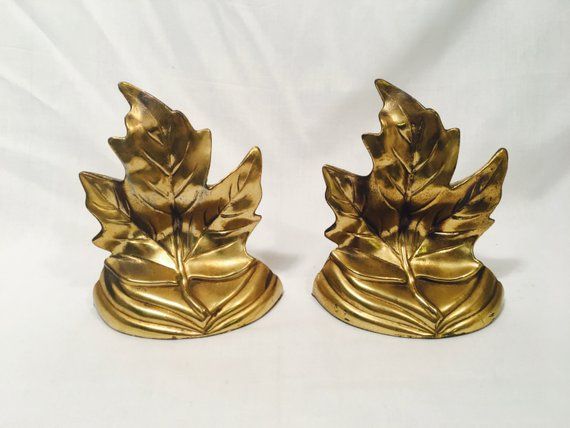 These maple leaf bookends are perfect for nature lovers, for fans of autumn, and those who are from or love Canada. $18.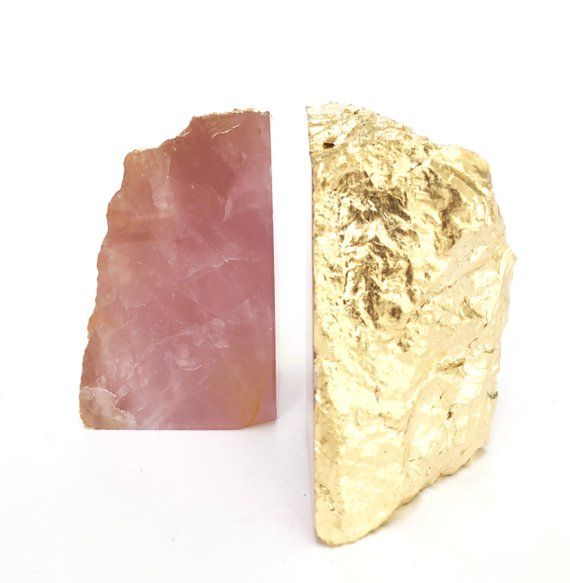 Everything in this shop is just beautiful, including this set of rose quartz bookends that feature a gold edge. $98.
If after you drool over these bookends you want more geode bookends, we've got you covered.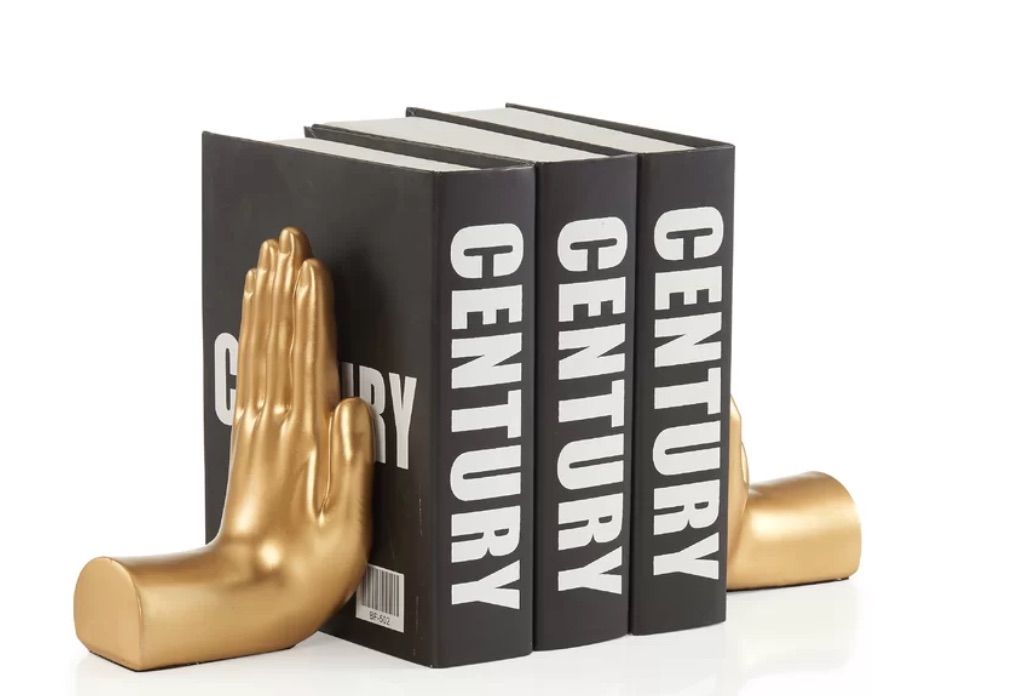 This set of gold hand bookends is just fun. $35.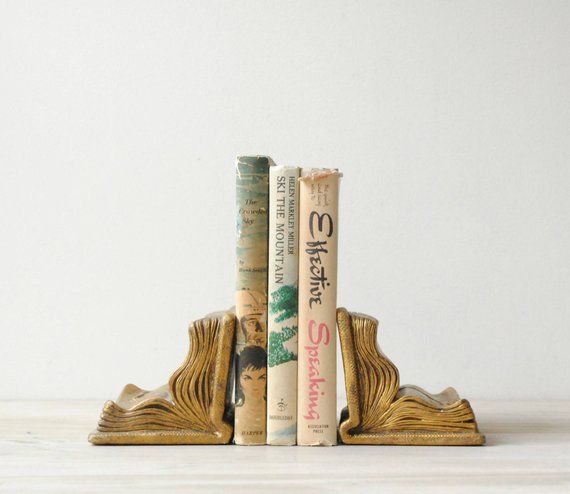 How lovely are these vintage book bookends? $40.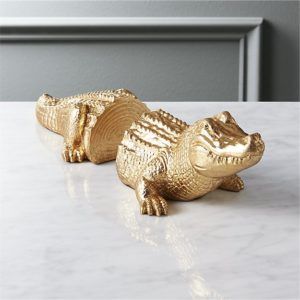 I need this set of alligator bookends, no question. $30.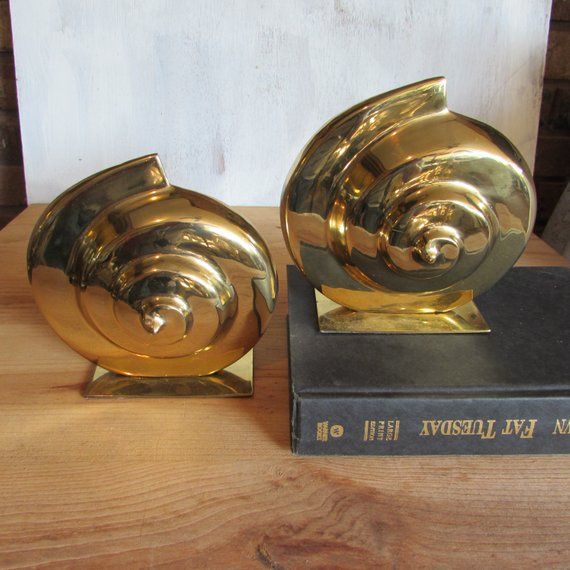 Made of brass but gold in color, these shells are unique bookends. $30.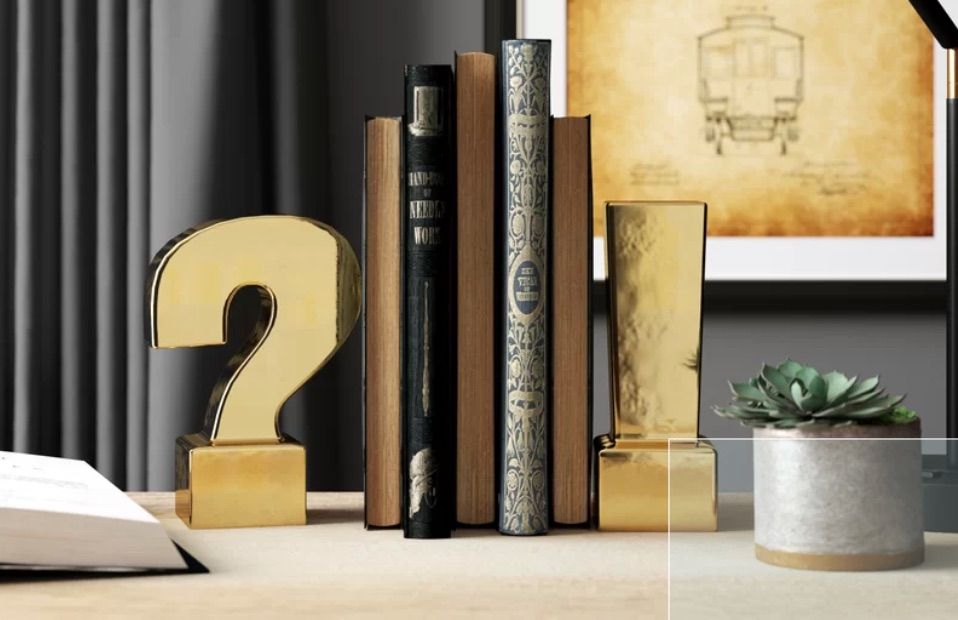 Punctuation bookends really are a statement, aren't they? $63.
For the word lovers who prefer ampersands to the word "and," these gold bookends are calling out for you. $66.
Elephant fans will love these gold bookends a ton. $75.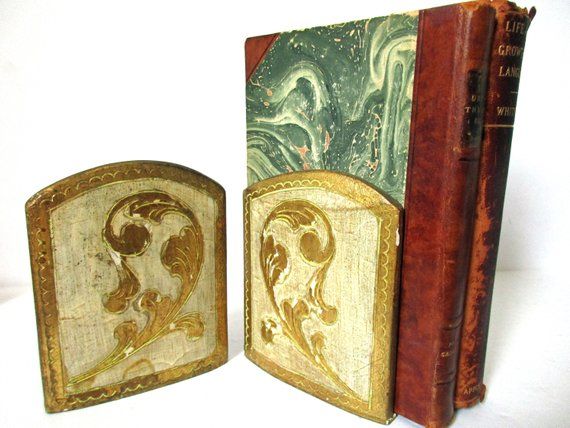 If you like your bookends with ornate detailing, these bookends are for you. $24.
Speaking of ornate bookends, these are really eye-catching. $75.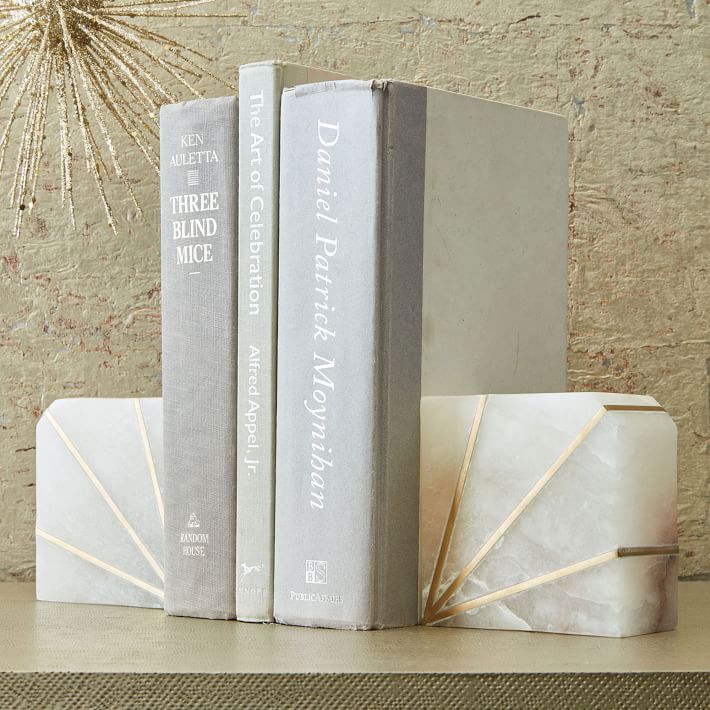 Though not gold but brass, these marble bookends with metallic inlay are worth including here. Prices range $39 to $79.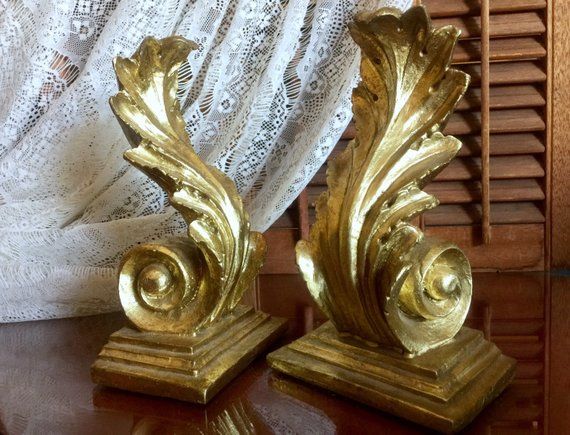 Regency or Victorian era style fans will want these fancy gold bookends. I can imagine putting your big, photo-heavy books between these. $112.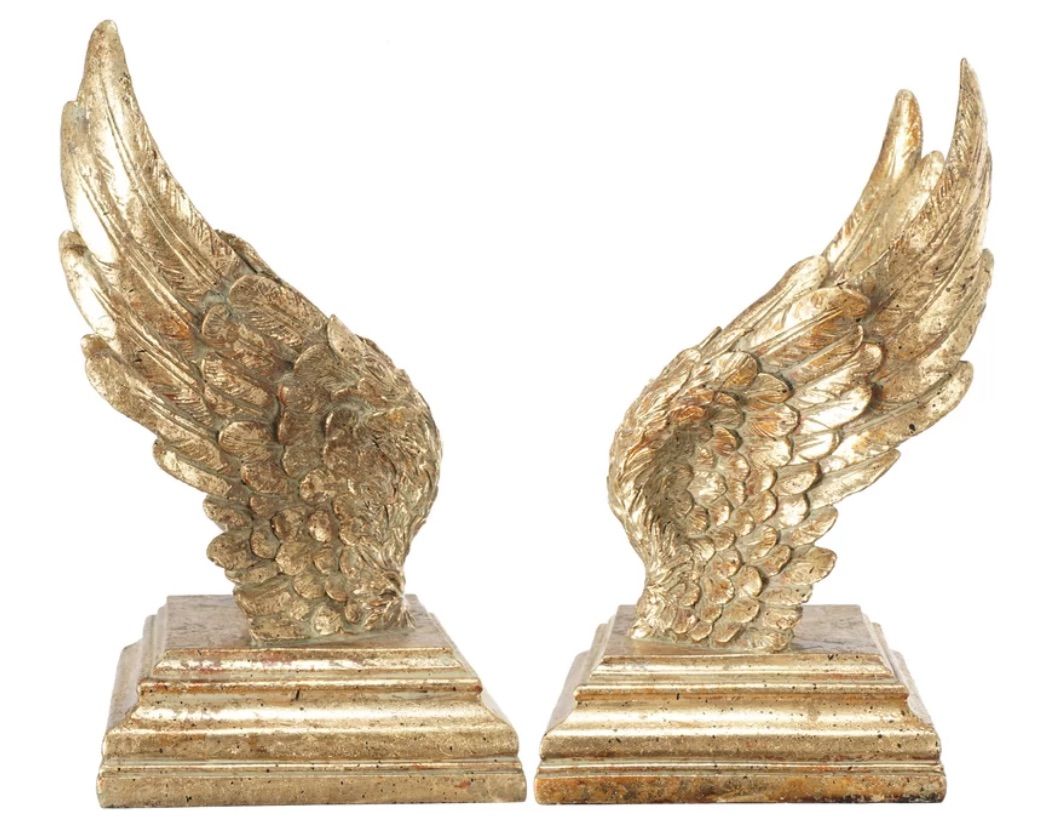 Wings of gold! $82.
The arrow shooting through the books is such a clever bookend design. $57.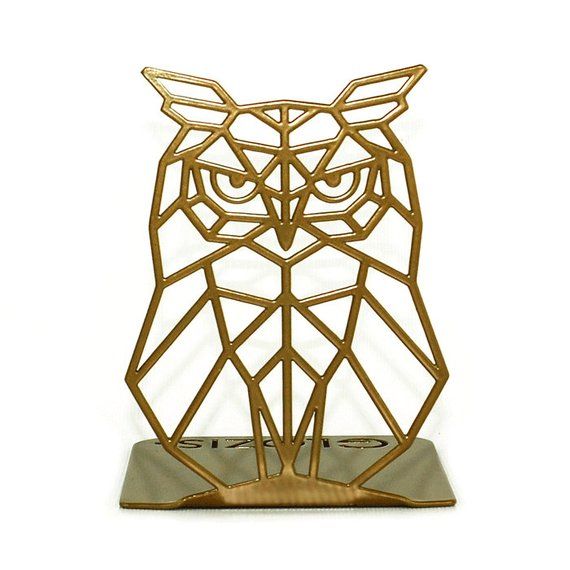 Of course, owls look fantastic in gold. $30.
If you're thinking after seeing this guy you want more owl bookends in your life, you're in luck.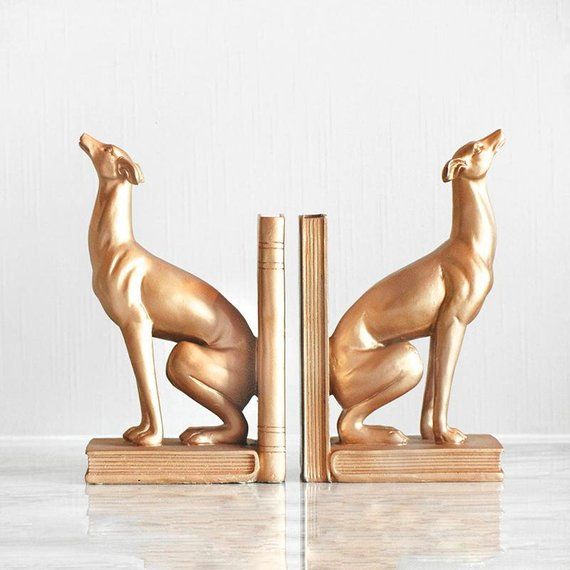 Enjoy these gold greyhounds, who are resting on some books because they're very good doggos. $59.
These cacti bookends look like they're having a party. $60.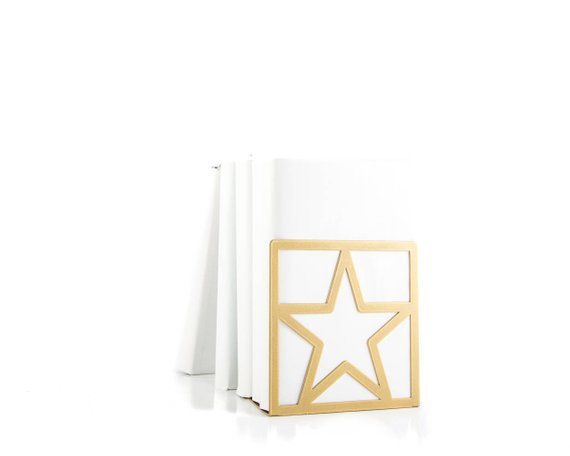 A gold star bookend for you and a gold star bookend for you. $29.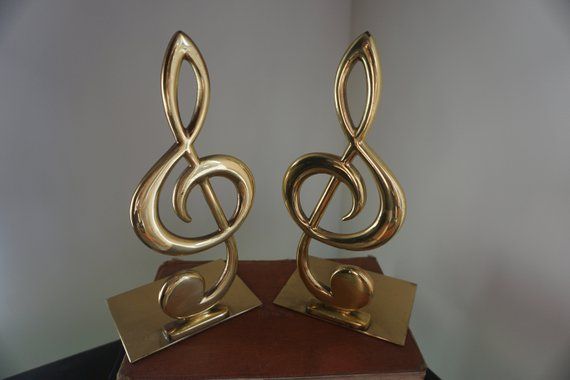 There's no trouble with this set of treble clef bookends. They're perfect for music lovers. $24.
Keep it simple with a set of book gold bookends. Say that ten times fast. $50.
I'm a big fan of books being made into gold bookends, and in this instance, the roses add an even classier touch. $48.
Combining cute with slightly creepy, these octopus bookends are definitely perfect for your science fiction/fantasy bookshelves. $55.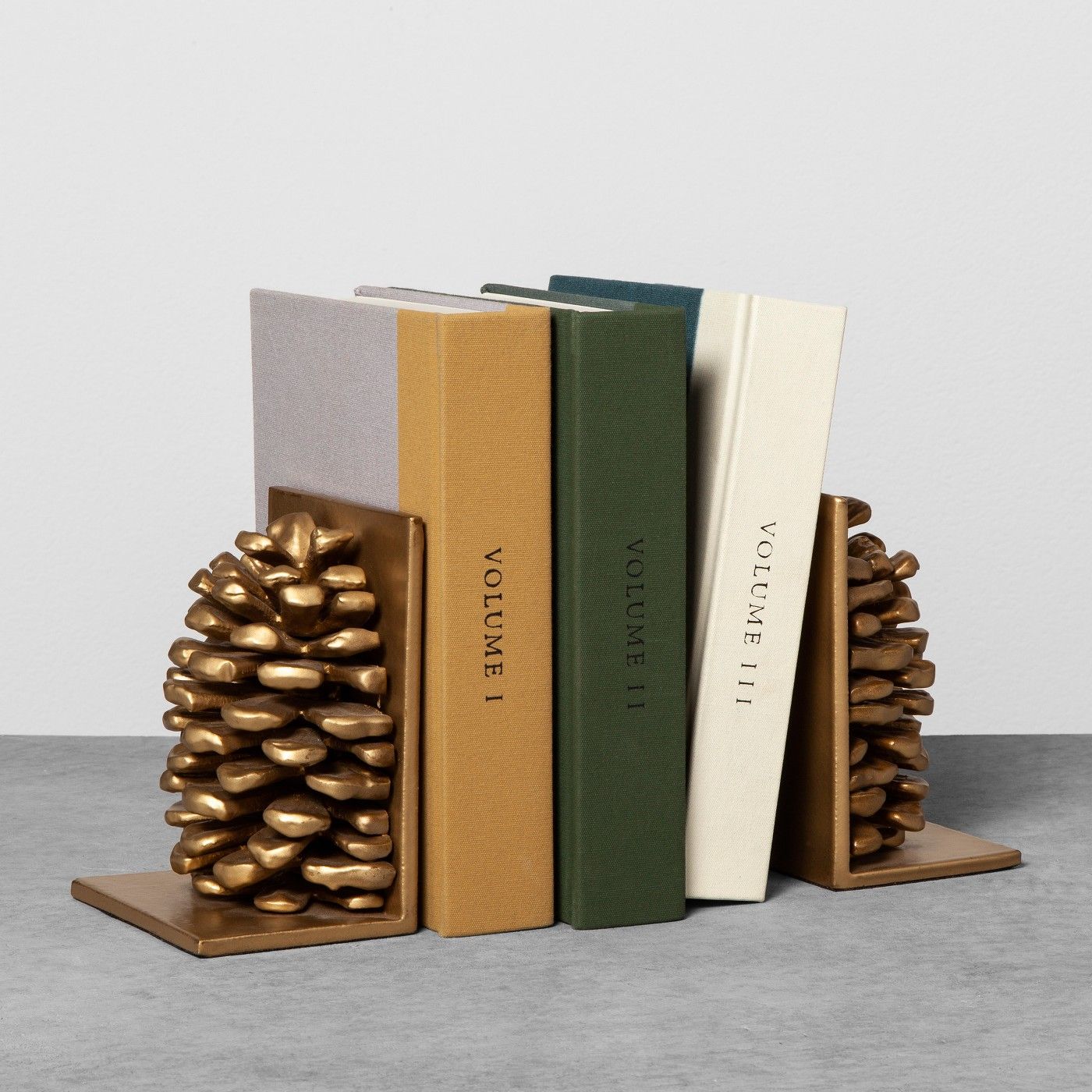 Not just for fall and winter, these pinecone bookends are great all year long. $35.
These gold giraffe bookends are great not just for a child's room, but anywhere in your home. $69.
These fun bookends look like well-known childhood building blocks. $96 each.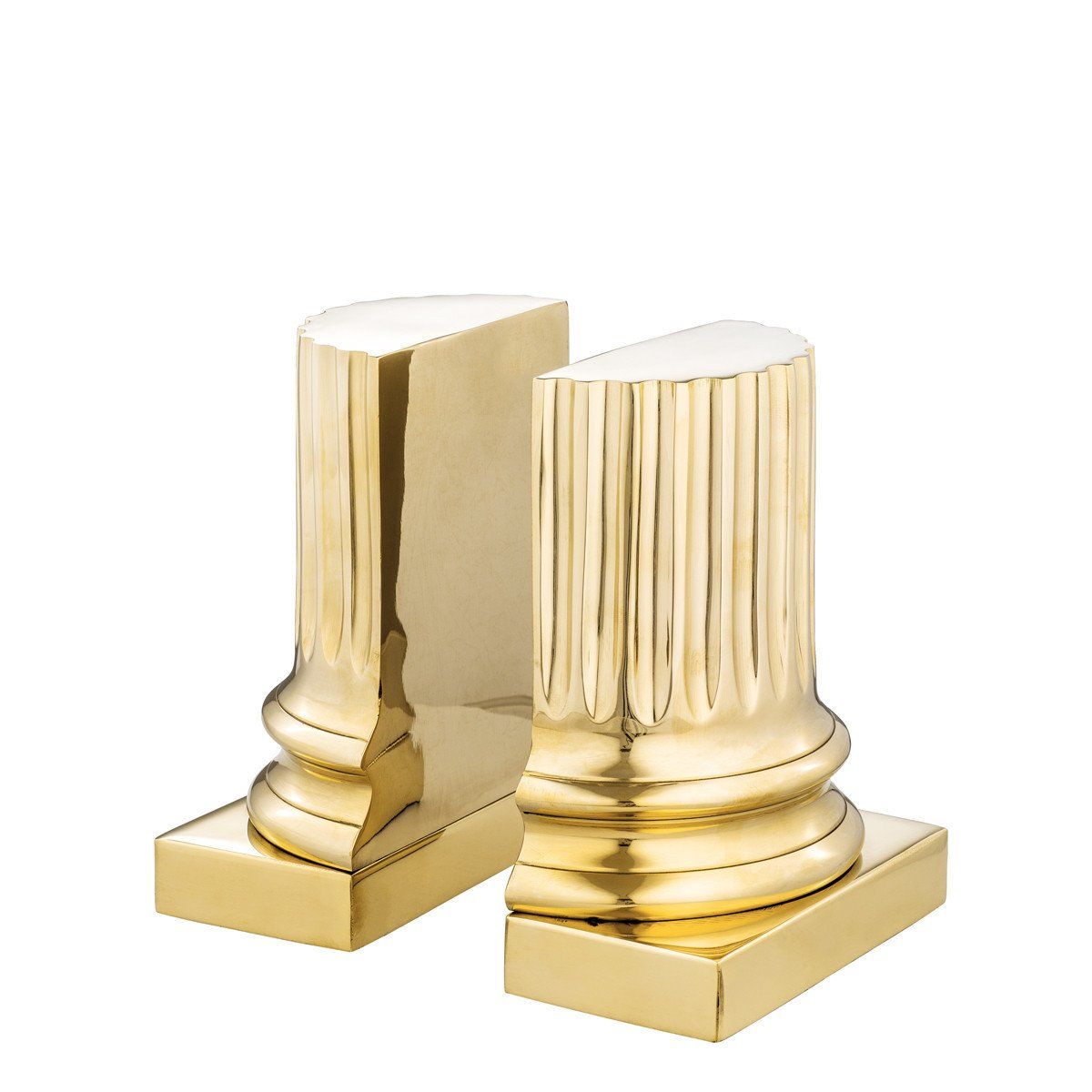 If your budget is high for a nice set of bookends, may I suggest these gold pillars? $435.