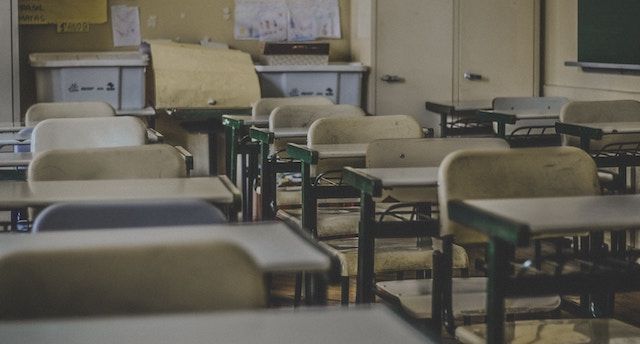 This content contains affiliate links. When you buy through these links, we may earn an affiliate commission.
I'm teaching at a different high school this year and spent the summer bulking up my classroom library because I don't have the same financial support from administration as I did at my old school. Luckily, I know a few people in the book business and get a steady stream of preview books from publishers to riffle through to add to my shelves. It also means that I spent the summer at secondhand bookshops, thrift stores, and online trying to add relevant titles to my classroom. My favorite local secondhand shop, Chop Suey Books, even threw me a teacher discount when I asked them about it.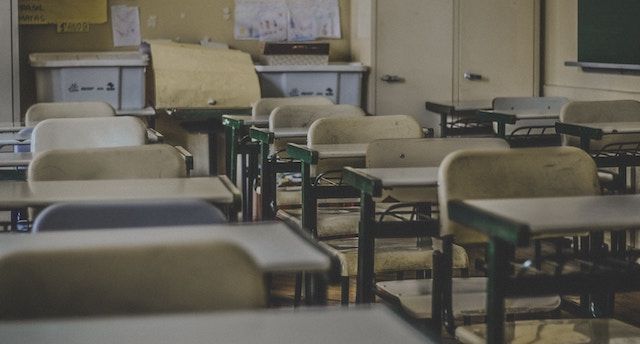 There were generous friends and family members who sent money to help stock my shelves and I had bags and boxes full to take back with me this fall. As I was sorting and reorganizing in my den at the foot of my bookshelves, I couldn't help looking up to see the young adult titles that I'd been keeping.
I am an avid audiobook listener and use Libby and my library's resources a ton. But as a supporter of the arts, I'll often buy books after reading or listening to them to have my money back up the author where I know it counts for them. I love having shelves full of pristine hardbacks with unbroken spines. A rainbow of titles, carefully curated. Books I could point out to visitors as recommendations, without actually loaning out any of my preciouses. Seeing On the Come Up, Dear Martin, The Renegades, and Rayne & Delilah's Midnite Matinee sitting untouched while I packed up well-loved copies of All American Boys, American Born Chinese, and Shortie Like Mine gave me pause. There are titles my students are missing out on because I like the way my shelves look. They were also missing out on them because I paid full price for these titles and I knew there was a high chance the books would be lost, stolen, have Gatorade spilled on them. The dust jackets would certainly be ripped and lost, making me put summaries of the books on notecards on the inside covers. It hurt to think about these books that I cherished, spent my hard earned, never enough teacher salary on being abused and under valued.
Then I remembered Olivia. Who hadn't read a book since elementary school when she entered my 10th grade classroom. She devoured the Matched series the first nine weeks and told me she asked for books for Christmas for the first time ever. After that, I thought about a star running back Lamontre, who was one of the lowest level readers I've ever had. He fought me on every book I put in front of him, including middle grade and graphic novels. One day, in desperation to not get a bad reading grade, he grabbed Twilight off the shelf, but then spent the rest of the year reading it. And every year after making it through the rest of the series at his slow but steady pace. I remembered my high level readers, like Cassie, who was determined to read every book I had in my library including Beloved, The Handmaid's Tale, and East of Eden, and very nearly did. What if one of these books I'm treasuring could be the linchpin to turn someone into a reader? Or to continue fueling a love for reading?
It was decided. These beautiful books sitting on my shelves untouched weren't helping anyone. I started adding them to the boxes and bags on the floor and hauled them into my new school. I've already checked out On the Come Up to a student who isn't even in my class, but needed (please, please, Ms. DeMarco, pleeeease) to check it out. Even though I could see she'd ripped a corner of the dust jacket, and my heart lurched a little at the sight, the way she was holding it to her chest and chattering on with me about the story, I knew I had made the right choice. Even if it was the hard one.