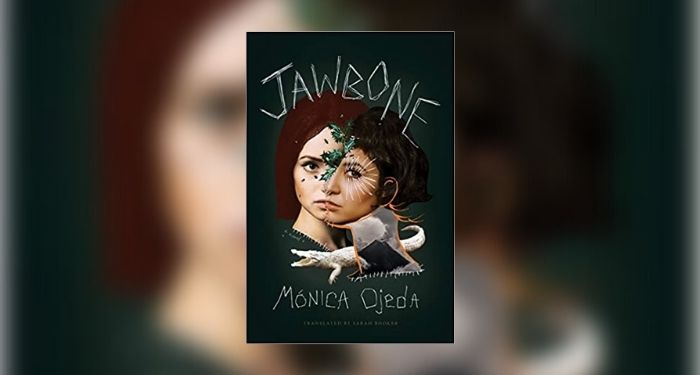 Win JAWBONE by Mónica Ojeda
We're giving away a copy of Jawbone by Mónica Ojeda and translated by Sarah Booker to one lucky reader! To enter, just sign up for The Fright Stuff, our weekly newsletter about horror news, new releases, and must-read forthcoming titles.
Fernanda and Annelise are so close they are practically sisters: a double image, inseparable. So how does Fernanda end up bound on the floor of a deserted cabin, held hostage by one of her teachers and estranged from Annelise?
When Fernanda, Annelise, and their friends from the Delta Bilingual Academy convene after school, Annelise leads them in thrilling but increasingly dangerous rituals to a rhinestoned, Dior-scented, drag-queen god of her own invention. Even more perilous is the secret Annelise and Fernanda share, rooted in a dare in which violence meets love. Meanwhile, their literature teacher Miss Clara, who is obsessed with imitating her dead mother, struggles to preserve her deteriorating sanity. Each day she edges nearer to a total break with reality.
Interweaving pop culture references and horror concepts drawn from from Herman Melville, H. P. Lovecraft, and anonymous "creepypastas," Jawbone is an ominous, multivocal novel that explores the terror inherent in the pure potentiality of adolescence and the fine line between desire and fear.
Oops! We could not locate your form.
This sweepstakes is open to residents of the United States (excluding Puerto Rico and all other US territories). Entries will be accepted until 11:59pm, January 29th, 2022. Winner will be randomly selected. Complete rules and eligibility requirements available here.