In Translation
15 Giveaways and Discounts for Women in Translation Month
This content contains affiliate links. When you buy through these links, we may earn an affiliate commission.
August is Women in Translation Month (#WiTMonth). Launched by literary blogger Meytal Radzinski, #WiTMonth is part celebration, part assessment of the ways in which women's works are underrepresented in translation.
Now in its sixth year, #WiTMonth has blossomed. Dozens of bookshops, libraries, writers, critics, and publishers are taking part. Among other things, this has led to #WiTMonth discounts and giveaways.
These are a few.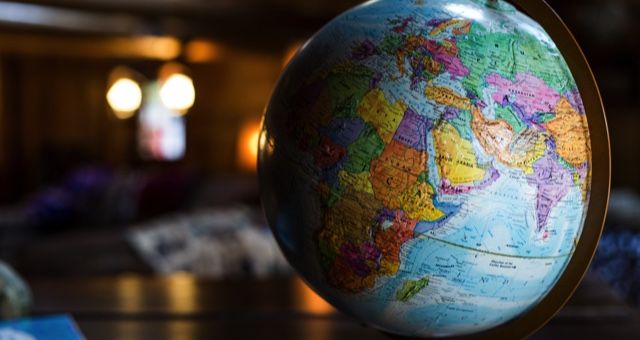 Giveaways
1. Deep Vellum Press promises to gift "Deep Vellum titles to four lucky followers! Simply tag us in a post about which of these titles you'd like to receive. Winner announced August 31."
The titles: Recitation, Blood Sisters, Sphinx, Eve Out of Her Ruins.
Enter at @DeepVellum.
2. Soft Skull Press writes: "We're celebrating the start of #WITMonth with a giveaway on our IG of copies of The Lonesome Bodybuilder by Yukiko Motoya and Parade by Hiromi Kawakami. The latter isn't even out yet!"
Enter at @softskull or through their Instagram.
3. ArabLit Quarterly is giving away copies of South Sudanese author Stella Gaitano's short-story collection, Withered Flowers, in Arabic or in translation by Anthony Calderbank.
More information at ArabLit.
4. Translation and International Manager @EnglishPEN, Will Forrester, announced: "We're giving away 3 bundles of 5 books in translation by womxn for #WITMonth – head over to Instagram to enter our giveaway!"
5. Irish writer Rónán Hession is offering his own generous #WiTMonth giveaway. He asks followers to: "1 Post a pic of your #WITMonth read in response to this tweet 2 Say a few words about it 3 Tag #WITMonth 4 Name the translator."
He adds: "At end August I'll buy a set of 2019 @CharcoPress books for one of you (value £50)."
6. Seven Stories Press is giving away three books by women: "To kick off #WITMonth, we're giving away five bundles of some of our favorite works in translation: Assia Djebar's ALGERIAN WHITE Annie Ernaux's THE YEARS Guadalupe Nettel's NATURAL HISTORIES."
7. Rixdorf Editions promises: "We will send you a free PDF of our latest title, 'The Nights of Tino of Baghdad' by Else Lasker-Schüler (tr. James J. Conway), just for signing up to our mailing list."
8. Scribe UK writes: "It's #WITMonth and #TheEighthLife's release is just around the corner — so it's time for a giveaway! Follow and RT this to win one of the last remaining proofs of Nino Haratischvili's Georgian epic, translated by @cctranslates and @the_germanist — plus some bonus hot chocolate!"
9. Columbia University Press doesn't specify exactly what they'll be giving away, but they promise: "August is #WomenInTranslationMonth and the @ColumbiaUP blog will be celebrating all month with giveaways, excerpts, guests posts featuring the #RussianLibrary series, and more."
Discounts
1. Open Letter Books is offering a 40% discount on translated books by women during #WiTMonth. More here.
2. Blackwell's Bradford is offering a very specific discount: "As August is Women in Translation Month, we've got a selection of great titles available with £2 OFF! #WITMonth (Offer only available in the @UniofBradford shop in the Richmond Building.) More here.
3. Brow Books is offering: "Special offer! For the month of August, aka #WITMonth, you can get 25% off any of these three books. Just use the discount code WITMONTH when going through the check-out for BRIGHT, and/or THE IMPOSSIBLE FAIRYTALE, and/or APPLE AND KNIFE." More here.
4. Deep Vellum is also offering discounts, in addition to the giveaway listed above. More here.
5. Transit Books writes: "In celebration of Women in Translation Month, we highlight works on our list by women in translation, and ~ for the whole month of August ~ you can get 25% off with the discount code #WITMonth." More here.
6. Poetry Book Society writes: "Follow us in August and celebrate Women in Translation Month! Take advantage of our special WIT 20% discount on our Translation Membership using the code WIT2019 on our website! Offer valid from today until 31/08." More here.
---
There are likely more. Follow #WiTMonth for updates throughout the month.