To end the year, we're giving away some of our favorite books of 2011. Check back each day for a new giveaway.
__________________________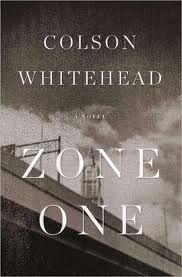 If yesterday's giveaway book was one of 2011's most popular titles, Colson Whitehead's Zone One was surely of the most talked about. (This is what happens when a MacArthur fellow writes a zombie novel).
It scored an impressive 3.74 in our Review GPA, generated one of the stranger New York Times reviews you're likely to see, and was read by almost every bookish 20-something in Brooklyn.
If you'd like to win a copy, just leave a comment here by Friday, December 30th at 11pm Eastern.
Good Luck!