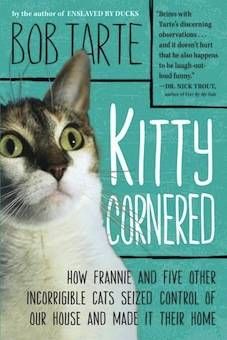 Giveaways
Giveaway Winner: The Best Bookish Pet Photo
For this giveaway inspired by Kitty Cornered and sponsored by Algonquin Books, we asked you to submit your best bookish pet photos, and boy did you ever deliver!
We selected five finalists, and Book Riot readers voted by clicking the Facebook "like" button on their favorite entries. It was a close race, and Laura Starr won with her submission:
"This is Sanskrit, our lynx point Siamese kitten. We adopted him when he was just 8 weeks old and the bookshelf in our office soon became a favorite place of his. I guess he's trying to live up to his linguistics-based name!"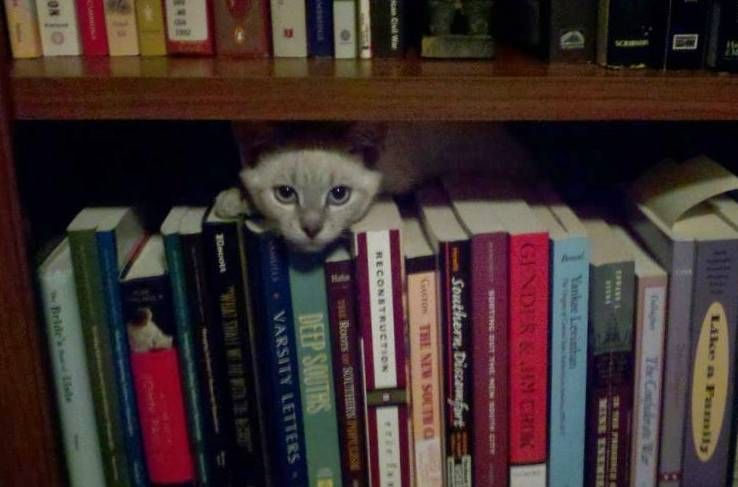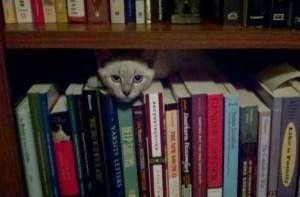 Please join us in congratulating Laura, who will be receiving a $100 gift card to her favorite pet store and a copy of Kitty Cornered by Bob Tarte. Congratulations are also in order to the other finalists, who will all receive a copy of the book. A big thank you to all Riot readers who entered and voted!