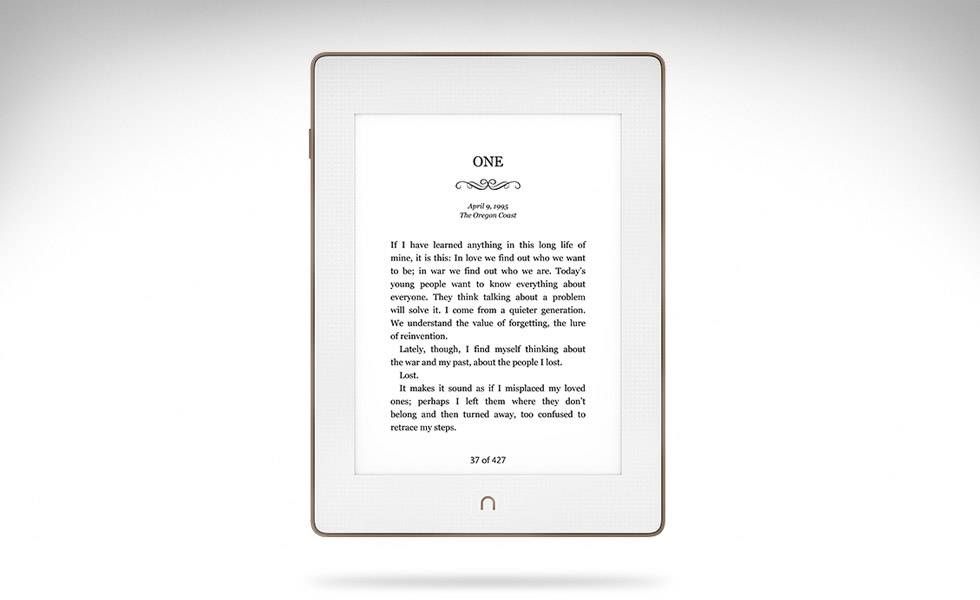 Giveaways
Giveaway: Win a Nook Glowlight Plus
It's pretty amazing how good ereaders are now. High-resolution screens, great battery life, built-in wi-fi, backlighting, and more. There is one frontier though that only a few ereaders have tackled: water-resistance.
The bath, the beach, poolside: all classic places to read that haven't to this point been conducive to ereading. But not anymore.
We're giving away the best of the new breed of waterproof ereaders: the Nook Glowlight Plus. It's a damn fine ereader that you can take with you to any reading spot without worrying about frying it with a little splash.
To enter, fill out the form below, including checking out one of our newsletter designed to make your reading life a little better, from recommendations to news to deals.
Here's what's on offer:
Book Riot Deals (daily-ish)
Everyday we scour the internet for the best ebook deals (and the occasional print deal) and send it out in an email. Just one pick from us of something we think worth mentioning. And if we don't find anything interesting, we don't send an email that day. You can browse recent selections here.
Book Riot Promotions (weeklyish)

Find out about special offers (like this giveaway for example), new products, and just generally interesting stuff from Book Riot and our advertising partners. Giveaways, new books, bookish services, and a whole bunch more.
Swords and Spaceships (2x a month)
News and recommendations from the worlds of science fiction and fantasy delivered every-other-week.
The Unusual Suspects (2x a month)
Love mystery and thrillers? Find out about the hot new releases, get backlist recommendations, and other news and opinion about the mystery and thriller genre. Launching this month.
Book Riot Giveaways (2-3x a week)
We giveaway a whole bunch of stuff every week, from books to giftcards to cool bookish stuff. Make sure you don't miss any chance to throw your hat in the ring with our dedicated newsletter that notifies every time we post a new giveaway.
---
The giveaway is open worldwide until February 14th at midnight Eastern time. The winner will be notified via email and will have 72 hours to respond or a new winner will be randomly drawn.
Here's the entry form. Good luck!