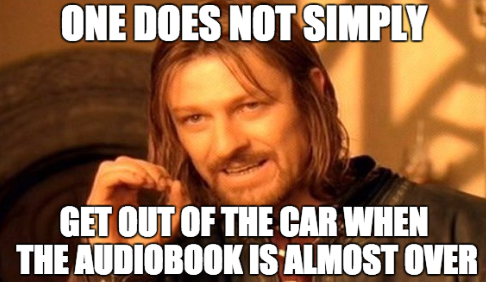 Giveaways
Giveaway: Win a 12-month Audible Membership!
If you want to get more reading into your life in 2017, we've got a giveaway for you. We're giving away a 12-month Audible membership that gives you one audiobook per month for a year (plus access to Audible's occasional member-only sales).
To enter, give one of our newsletters a try (our Audiobooks! newsletter seems like a natural fit if you are interested in this giveaway) and you'll be entered. One email address per entry, and the giveaway will close to entries on Dec 18th at midnight eastern. Giveaway is open wherever Audible is available, so check your county status with Audible.
We'll draw a random winner and notify them by email, so make sure you use an email you actually check.
Here are your email choices for this giveaway:
Audiobooks! (twice a month)
Love audiobooks? We do too. This newsletter brings you news, recommendations, excerpts and a bunch more stuff to keep your audiobook listening the best it can be.
True Story (twice a month)
Our forthcoming newsletter dedicated to non-fiction (January 2017 launch). Recommendations, news, themed lists, and a bunch of other stuff for the stranger than fiction crowd
Book Riot Deals (daily-ish)
Everyday we scour the internet for the best ebook deals (and the occasional print deal) and send it out in an email. Just one pick from us of something we think worth mentioning. And if we don't find anything interesting, we don't send an email that day. You can browse recent selections here.
New Books! (1x a week)
Every Tuesday, our resident velocireader Liberty Hardy tells you what books coming out that week should be on your radar. It's a TBR-buster, and it hurts so good.
Book Riot Promotions (weeklyish)
Find out about special offers (like this giveaway for example), new products, and just generally interesting stuff from Book Riot and our advertising partners. Giveaways, new books, bookish services, and a whole bunch more.
---
Ready to go? Ok, here is the entry form. Good luck!