Giveaways
Giveaway: Who is Your Favorite Bookish YouTuber?
This giveaway is sponsored by Girl Last Seen by Heather Anastasiu and Anne Greenwood Brown.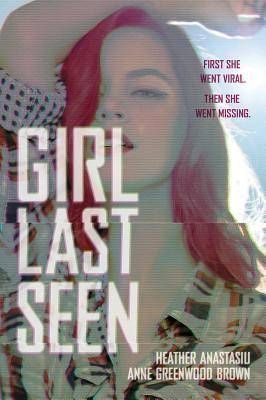 Kadence Mulligan's star was rising. She and her best friend, Lauren DeSanto, watched their songs go viral on YouTube—but when Lauren lost her voice, Kady couldn't wait to go solo. Then Kady disappears, and Lauren was one of the last people to see her. When nobody believes Lauren's claim she had nothing to do with the disappearance, she realizes the only way to clear her name is to unravel the twisted life of Kadence Mulligan. But will she realize she's unknowingly playing a part in an elaborate game to cover up a crime before it's too late?
---
YouTube has over a billion users (about a third of the number of people on the internet) and reaches more people under 50 than any cable network. It's where I've watched everything from the newest Beyoncé video to Presidential debates to book mail unboxings, and the popularity and utility in the book world is only going to grow. So tell us: who is your favorite bookish YouTuber (Booktuber!)?
Just complete the form below to let us know, and you'll be entered to win one of 10 copies of Girl Last Seen by Heather Anastasiu and Anne Greenwood Brown. Entries are limited to the United States and will be accepted until 11:59pm, Sunday, March 6th. Winners will be randomly selected, and check back next week for a list!
This giveaway is now closed.