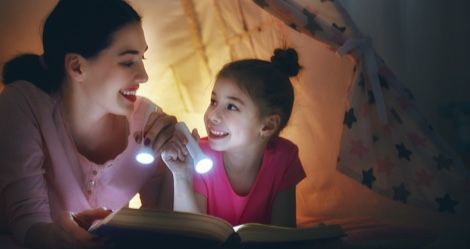 Giveaways
Giveaway: What's Your Favorite Fantasy Series For Kids?
This giveaway asking for your favorite fantasy series for kids is sponsored by Houghton Mifflin Harcourt Books for Young Readers, bringing you The Gift of Dark Hollow by Kieran Larwood.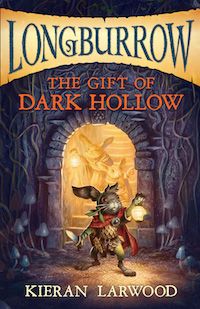 Middle Earth for middle graders! Action, adventure, and magic swirl in the second thrilling adventure in the series perfect for fans of Redwall and Watership Down. The stirring adventure of the young rabbit Podkin One-Ear continues as he battles to save his land from the evil Gorm tribe.
---
If your resident reluctant reader latches onto a fantasy series, it can mean a welcome break from the trial-and-error book recommendations. If your insatiable reader discovers a new fantasy series, they'll be occupied for days, if not weeks. And if you're the person responsible for reading out loud in the classroom or at a bedside, a richly written fantasy novel can make story time something that all concerned parties look forward to with giddy anticipation. A great fantasy series really is a gift. And in that spirit, sharing your favorite fantasy series for kids in the form below is good for one giveaway entry! We'll be back with a compilation of suggestions from your fellow Riot readers.
---
We have 10 copies of The Gift of Dark Hollow by Kieran Larwood to give away to 10 Riot readers! Just complete the form below to enter. Entries are open to residents of the United States (excluding Puerto Rico and all other US territories) and will be accepted until 11:44:59 pm, August 14, 2018. Winner will be randomly selected. Complete rules and eligibility requirements available here.
Oops! We could not locate your form.