Giveaways
Giveaway: What's Your Favorite Book About the West?
This giveaway is sponsored by Vengeance Road by Erin Bowman.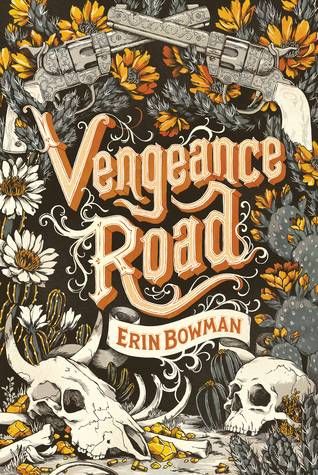 When Kate Thompson's father is killed by the notorious Red Rose Gang for a mysterious journal that reveals the secret location of a gold mine, the eighteen-year-old disguises herself as a boy and takes to the gritty plains looking for answers and justice. What she finds are devious strangers, dust storms, and a pair of brothers who refuse to quit riding in her shadow. But as Kate gets closer to the secrets about her family, she gets closer to the truth about herself and must decide if there's room for love in a heart so full of hate.
In the spirit of True Grit, the cutthroat days of the Wild West come to life for a new generation.
____________________
Grit. Dust. Horse sweat. Hot sun. Long journeys. Stories of the West evoke an atmosphere of desolation and self-reliance, with violence simmering just below the surface. It's a setting that can witness epic love stories, cultural clashes, revenge quests, and more without ever changing. So let's talk: what's your favorite book about the West? It can be a traditional Western, a history of the era (or other nonfiction work), a new take on the genre–whatever hobbles your horse (?).
We have 10 copies of Vengeance Road for 10 lucky Riot Readers! Just complete the form below to enter. Entries are limited to the United States and will be accepted until 11:59pm, Monday, September 7th. Winners will be randomly selected.
This giveaway is now closed.