Giveaways
Giveaway: What's the Funniest Book You've Ever Read?
This giveaway is sponsored by Dan vs. Nature by Don Calame.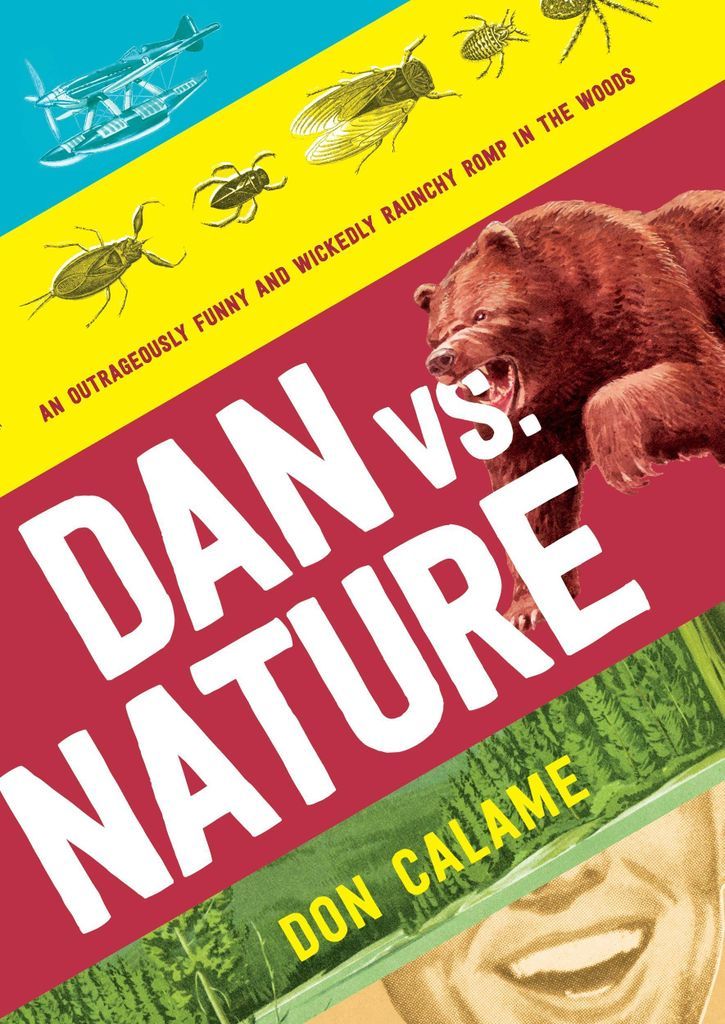 From screenwriter Don Calame comes another outrageously funny and raunchy tale of teen boys whose plans go awry — this time, on a survivalist camping trip.
Shy and scrawny Dan Weekes spends his time creating graphic novels inspired by his dream girl and looking out for his mom as she dates every man in the state of California. Then his mom drops a bomb: she and her latest beau, Hank, are engaged, and she's sending her "two favorite men" on a survivalist camping trip to "bond." Determined to trick Hank into showing his true — flawed — colors on the trip, Dan and his nerdy germaphobe best friend, Charlie, prepare a series of increasingly gross and embarrassing pranks. But the boys hadn't counted on a hot girl joining their trip or on getting separated from their wilderness guide—not to mention the humiliating injuries Dan suffers in the course of terrorizing his stepdad-to-be. With a man-hungry bear on their trail, no supplies, and a lot of unpleasant itching going on, can Dan see his plan through now that his very survival depends on Hank?
---
Has a book ever made you laugh so hard you cried, or snorted food into (or maybe out of?) your nose, or otherwise embarrassed yourself in public because it was just. That. Funny? That's one of my favorite bookish experiences. So tell us in the form below: what's the funniest book you've ever read?
We have 25 copies of Dan vs. Nature for 25 lucky Riot Readers! Just complete the form below to enter. Entries are limited to the United States and Canada and will be accepted until 11:59pm, Monday, April 18th. Winners will be randomly selected.
This giveaway is now closed.