Giveaways
Giveaway: What's Your Favorite Fantasy Romance?
This giveaway is sponsored by A Promise of Fire by Amanda Bouchet.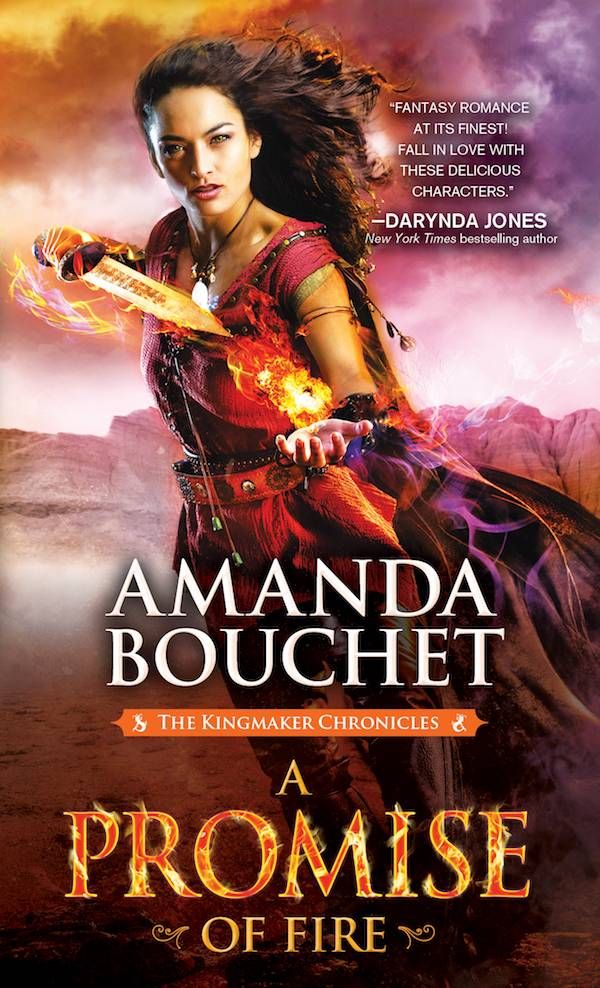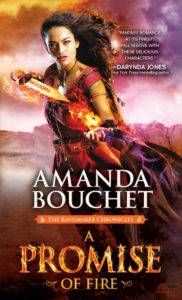 "Cat" is a powerful clairvoyant known as the Kingmaker. This smart-mouthed soothsayer has no interest in her powers and would much rather fly under the radar. But when an ambitious warlord captures her, she may not have a choice…
Griffin is intent on bringing peace to his newly conquered realm in the magic-deprived south. When he discovers Cat is the Kingmaker, he abducts her. But Cat will do everything in her power to avoid her dangerous destiny. Although up for the fight, Griffin would prefer for Cat to help his people willingly, and he's ready to do whatever it takes to coax her…even if that means falling in love with her.
---
A great romance needs chemistry, passion, and don't forget magic. Who says you can't have a serving of dragons and sorcery with that sizzling tryst? Tell us your favorite fantasy romance and be entered to win a copy of A Promise of Fire by Amanda Bouchet.
Just complete the form below to enter. Entries are limited to the United States and will be accepted until 11:59pm, Sunday, August 14th. Winners will be randomly selected.
Oops! We could not locate your form.
Save
Save
Save