Giveaways
Giveaway: What's Your Favorite Book About Complicated Families?
This giveaway is sponsored by Just Fly Away by Andrew McCarthy.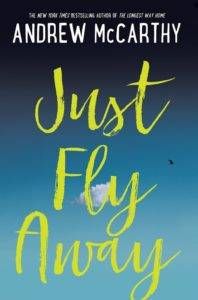 A debut novel about family secrets, first love, forgiveness, and finding one's way in the world from award-winning writer, actor, and director Andrew McCarthy. When fifteen-year-old Lucy Willows discovers that her father has a child from a brief affair, she begins to question everything she thinks she knows about her life. Worse, Lucy's father's secret is now her own, one that isolates her from her friends, family—even her boyfriend, Simon. When Lucy runs away to Maine to visit her mysteriously estranged grandfather, she finally begins to get to the bottom of her family's secrets and lies.
---
The estranged siblings reunited by a will, the parents that micromanage their grown children, the deceptions employed to protect the family unit…show us a book about family and we'll show you dysfunction. Share your favorite books about complicated families, and be entered to win a copy of Just Fly Away by Andrew McCarthy!
Just complete the form below to enter. Entries are limited to the United States and will be accepted until 11:59pm, Tuesday, April 4th. Winners will be randomly selected.
Save
Save