To end the year, we're giving away some of our favorite books of 2011. Check back each day for a new giveaway.
__________________________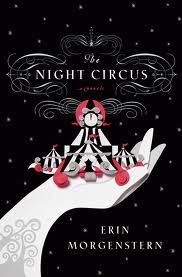 We've mentioned The Night Circus a few times here on Book Riot, and it has turned out to be one of the most popular books of 2011. So we're pretty confident that if you give this one a try, you're going to love it. If you'd like to win a copy, just leave a comment here by Friday, December 30th at 11pm Eastern.
Good Luck!