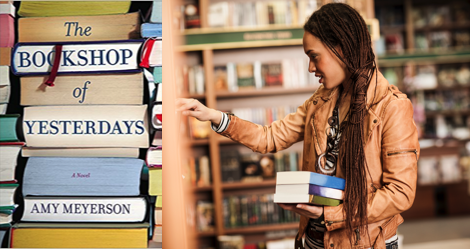 Giveaways
Giveaway: Tell Us Your Favorite Books About Bookstores!
This giveaway request for favorite books about bookstores is sponsored by The Bookshop of Yesterdays by Amy Meyerson, new from Park Row Books.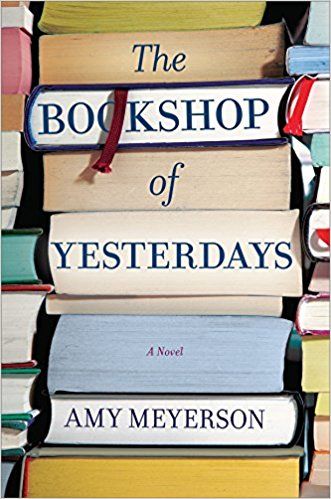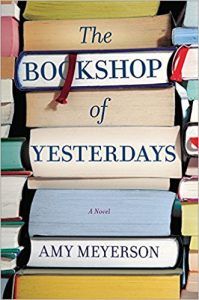 Miranda Brooks grew up in the stacks of her eccentric uncle Billy's bookstore, solving the inventive scavenger hunts he created just for her. But on Miranda's twelfth birthday, Billy has a mysterious falling-out with her mother and suddenly disappears. Sixteen years later Miranda receives unexpected news: Billy has died and left her Prospero Books, which is teetering on bankruptcy, and one final scavenger hunt. Miranda soon finds herself drawn into a journey where she meets people whose stories reveal a hidden history—and the terrible secret that tore her family apart.
---
Bookstores. We've loved them for as long as we can remember. And even after we've left them with our hauls, small or large, we wish we could spend more time in them. So tell us what your favorite books are that feature bookstores so we can linger there a little longer. Your recommendation is good for one giveaway entry!
---
We have 10 copies of The Bookshop of Yesterdays by Amy Meyerson to give away to 10 Riot readers! Just complete the form below to enter. Entries are open to residents of the United States (excluding Puerto Rico and all other U.S. territories) and will be accepted until 11:44:59 pm, May 22, 2018. Winner will be randomly selected. Complete rules and eligibility requirements available here.
Oops! We could not locate your form.