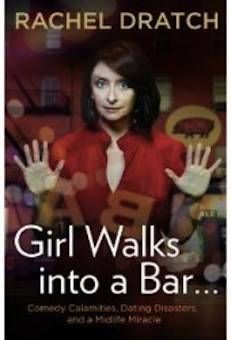 Giveaways
Giveaway: Outlandish Stories from the Dating Scene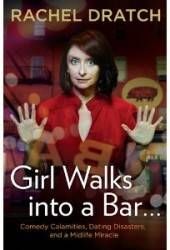 You know you have one… the story of a disastrous date that has become legend among your friends and family (or that you've been too embarrassed to spill, until now). This is your chance to submit the story that, if selected by the Book Riot community as their favorite, will win a $100 gift card to your favorite restaurant and a copy of Girl Walks Into A Bar… by Rachel Dratch.
This giveaway is sponsored by Girl Walks Into A Bar… from Gotham Books, in which former Saturday Night Live star Rachel Dratch takes readers on a joyous, sometimes tearful, and always hilarious journey through the twists and turns of unexpected and unconventional motherhood. This giveaway is your moment to flex your comedic writing muscles. So, be it a blind date, second date, double date or an I-didn't-realize-it-was-a-date-date, tell us about it. We want the Book Riot community's most hilarious, outlandish, true stories of dating disasters. Should yours have a happy ending, even better.
Here's the deal:
Submit your entry in the form below by April 13, 2012, 11:59PM EST.
We will pick our 3 favorites, and post them individually on Book Riot on Tuesday, April 17.
Voting will be by Facebook "Likes". The post with the most "Likes" on Friday, April 27, 11:59PM EST wins. As thanks, the runners up will receive a copy of Girl Walks Into A Bar…, too.
That's it.
Voting is now closed.