Giveaways
Giveaway: Last Call For Caviar and Maya Rising by Melissa Roen
This giveaway is sponsored by Last Call for Caviar and Maya Rising by Melissa Roen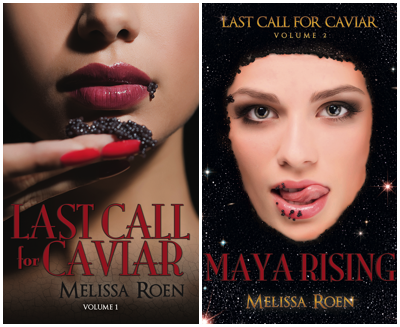 As the world comes unhinged, a lucky few will be quaffing Cristal and nibbling Beluga as they stock their Feadships and gas-up their Gulfstreams for a last-minute dash to safety. For American Maya Jade, the Cote d'Azur remains a fast-eroding zone of safety amid global chaos. Last Call for Caviar, by Melissa Roen, conjures a realistic scenario of end-times on the glamorous and treacherous French Riviera.
In Maya Rising, it's 2019 and humanity is imperiled: governments and kingdoms are toppling, societies collapsing. Cataclysmic events roil the planet. In the heavens, a dim red star brightens, heralding epochal change. Are we the architects of our own demise? Or are we merely bystanders to cosmic events? Among the endangered billions, Maya Jade, an American trapped on the French Riviera, is searching for answers while fighting to stay alive.
____________________
We have 10 copies of Last Call for Caviar and Maya Rising for 10 lucky Riot Readers! Just complete the form below to enter. Entries are limited to the United States and will be accepted until 11:59pm, Tuesday, December 22nd. Winners will be randomly selected.
This giveaway is now closed.