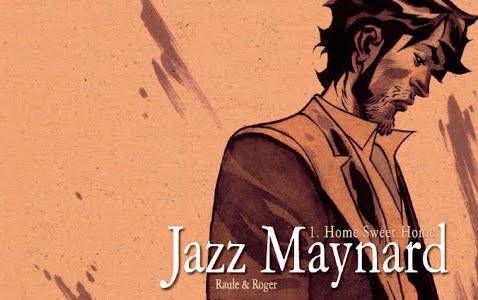 Giveaways
Giveaway: Jazz Maynard Volume One: Home Sweet Home
This giveaway is sponsored by Jazz Maynard from Europe Comics.
Jazz Maynard was born in the legendary El Raval district, one of the more down-and-out neighbourhoods of Barcelona. Surrounded by bad company and easy money, he seemed to be destined to end up either in prison or a morgue. One day, he decided to leave it all behind and set off for the United States, without looking back. Ten years have passed and Jazz is forced to go back where he grew up. Jazz will soon realise that as much as you might try to escape your fate, sooner or later you'll find it waiting just around the corner.
---
We have 10 digital copies of Jazz Maynard Volume One: Home Sweet Home for 10 lucky Riot Readers! Just complete the form below to enter. Entries are limited to the United States and will be accepted until 11:59pm, Tuesday, August 2nd. Winners will be randomly selected.
This giveaway is now closed.