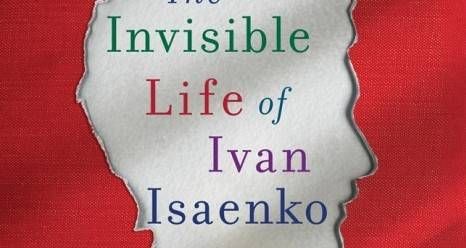 Giveaways
Giveaway: The Invisible Life of Ivan Isaenko by Scott Stambach
This giveaway is sponsored by The Invisible Life of Ivan Isaenko by Scott Stambach and St. Martin's Press.
The Fault in Our Stars meets One Flew Over the Cuckoo's Nest in this enchantingly acerbic and endearingly charming love story. Seventeen-year-old Ivan Isaenko is a resident of the Mazyr Hospital for Gravely Ill children in Belarus. Born deformed, yet mentally keen with a frighteningly sharp wit, strong intellect, and a voracious appetite for books, Ivan is forced to interact with the world through the vivid prism of his mind. Most every day is exactly the same…until Polina arrives.
---
We have 50 (!!!) copies of The Invisible Life of Ivan Isaenko for 50 lucky Riot Readers! Just complete the form below to enter. Entries are limited to the United States and will be accepted until 11:59pm, Tuesday, July 19th. Winners will be randomly selected.
This giveaway is now closed.