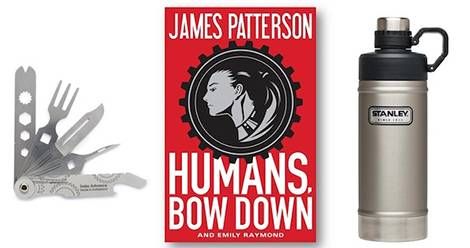 Giveaways
Giveaway: HUMANS, BOW DOWN Prize Pack
This giveaway is sponsored by Little, Brown & Co., publisher of Humans, Bow Down by James Patterson and Emily Raymond; illustrated by Alexander Ovchinnikov.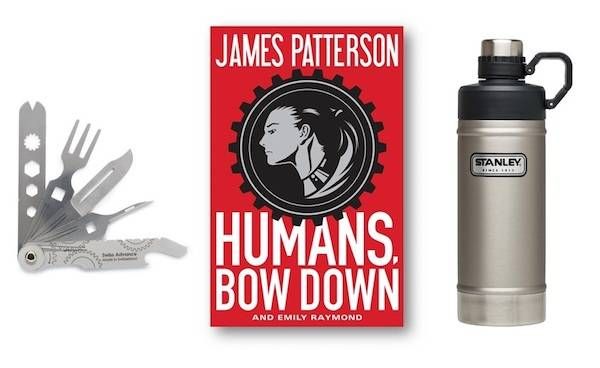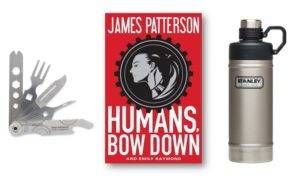 In a world run by machines, humans are an endangered species.
The Great War is over. The Robots have won. The humans who survived have two choices—they can submit and serve the vicious rulers they created or be banished to the Reserve, a desolate, unforgiving landscape where it's a crime to be human. And the robots aren't content—following the orders of their soulless leader, they're planning to conquer humanity's last refuge. With nothing left to lose, Six, a feisty, determined young woman whose family was killed with the first shots of the war, is a rebel with a cause. On the run for her life after an attempted massacre, Six is determined to save humanity before the robots finish what the Great War started and wipe humans off the face of the earth, once and for all.
Humans, Bow Down is available now.
---
One lucky Riot reader will receive one Humans, Bow Down prize pack, which includes:
Copy of Humans, Bow Down, James Patterson and Emily Raymond; Illustrated by Alexander Ovchinnikov
Stanley Stainless Steel Water Bottle
Best Made Co chrono-utility tool
Just complete the form below to enter. Entries are limited to the United States and will be accepted until 11:59pm, Tuesday, February 28th. Winners will be randomly selected.