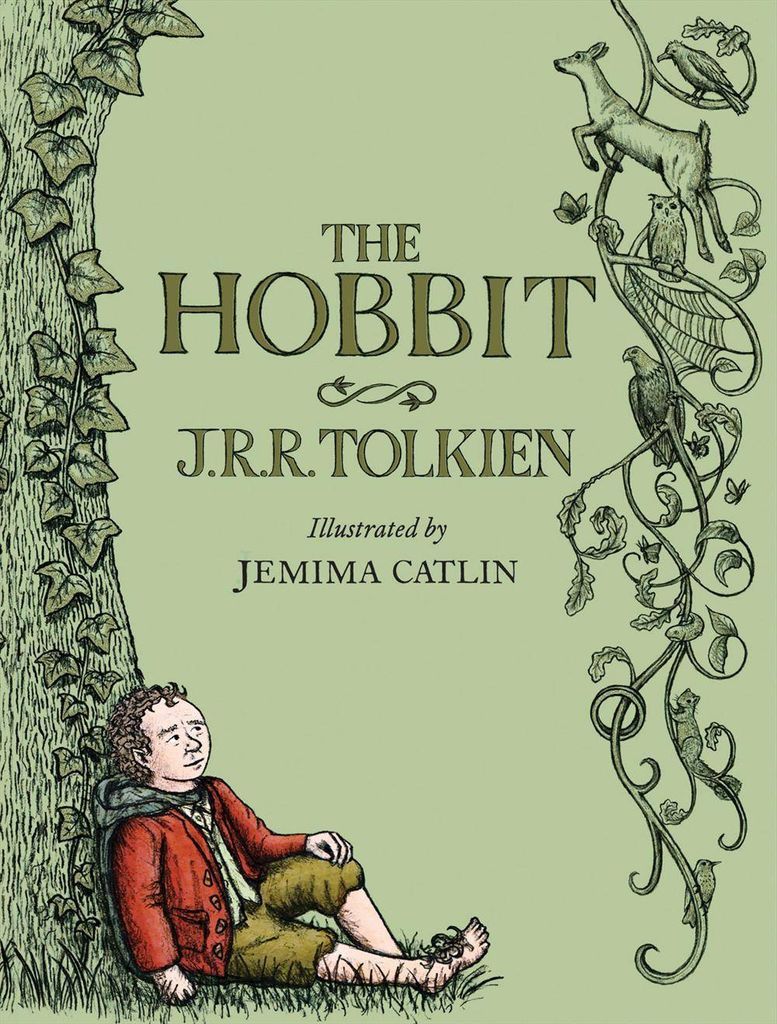 Giveaways
Giveaway: THE HOBBIT: ILLUSTRATED EDITION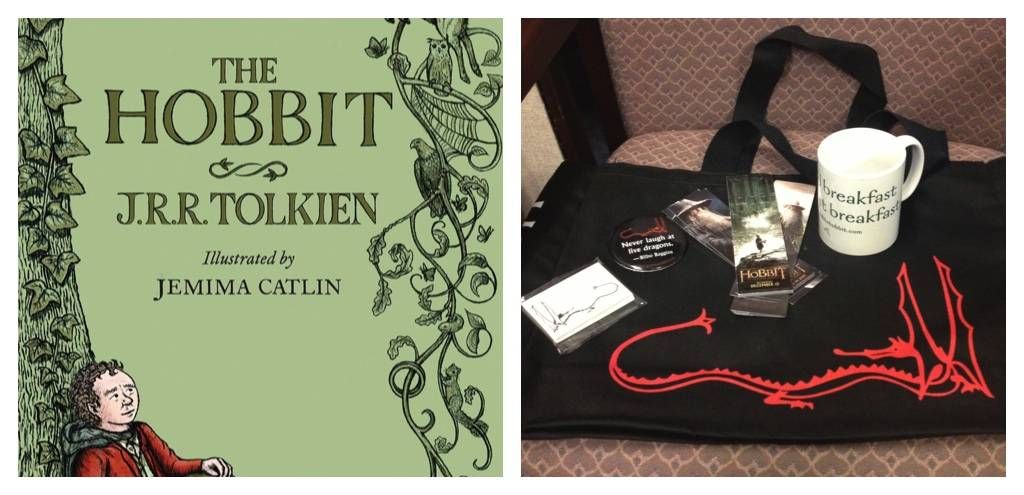 Chances are you know this story. It has friendship and adventure and dragons and Big Life Lessons, and so much fuel for the imagination. In this giveaway sponsored by The Hobbit: Illustrated Edition by J.R.R. Tolkien, illustrated by Jemima Catlin, let your imagination run wild and create your own original work inspired by this classic story.
Write a poem or a song. Draw a map. Turn your favorite quote into artwork. Make a comic book. It doesn't matter what you submit as long as it's yours!
Three finalists will receive copies of The Hobbit: Illustrated Edition, and the winner (selected by readers' votes) will receive the awesome prize pack pictured above, which includes:
Smaug tote bag
"Second breakfast is the best breakfast" coffee mug
"Never laugh at live dragons" button
Dragon temporary tattoo
Hobbit bookmarks
Here's how it works:
Submit your original Hobbit-inspired work using the form below by Sunday, October 13th at 11:59pm Eastern. We've included spots for images and text–use the fields you need.
We'll select three finalists and post them here on Book Riot on Wednesday, October 16th.
Readers will vote for their favorite entry by poll. The winner will be the entry with the most votes by Tuesday, October 22nd at 11:59pm.
This giveaway is open to participants in the United States.
Oops! We could not locate your form.