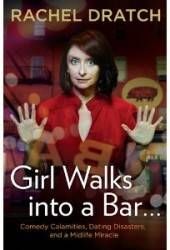 Giveaways
Giveaway Finalists: Outlandish Stories from the Dating Scene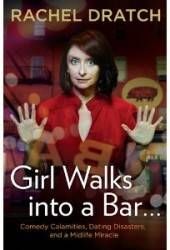 Inspired by Rachel Dratch's new memoir Girl Walks Into a Bar…, we asked you to send in your most disastrous and legendary dating stories, and you did not let us down!
The entries ranged from hilarious to kinda sad to downright cringeworthy, and they made us love you, the Book Riot community, a little bit more. And we didn't know that was possible! Without further ado, here are the finalists. Click through to read their full stories and vote.
Finalist #1
Abby S. "Everyone knows that the best way to get over an ex to is to drink…."
Finalist #2
Sally P. "…He pulled up in a van (this was in the 70s mind you) with an interior of shag carpeting and a mattress…."
Finalist #3
Juliana C. "…once I ask him about his work the two-way dialogue goes out the window…."
The winner will be the one whose entry reposted on BookRiot.com gets the most Facebook "likes" by 11:59PM EDT, Friday, April 27. The ONLY way to vote is to click the Facebook "Like" button associated with the post on BookRiot.com.
Thanks to everyone who entered, and good luck to the finalists!