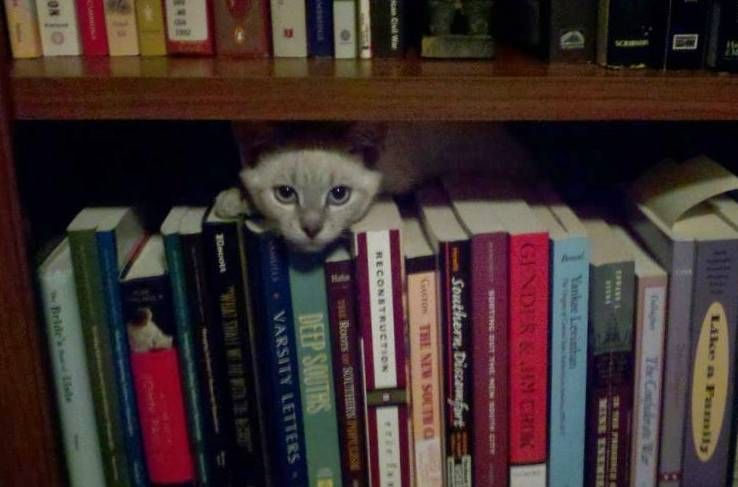 Giveaways
Giveaway Finalist #5: The Best Bookish Pet Photo
Laura Starr was chosen as one of five finalists in the Best Bookish Pet Photo giveaway sponsored by Kitty Cornered and Algonquin Books. The winner will be the one whose entry reposted on BookRiot.com gets the most Facebook "likes" by 11:59PM EDT, Friday, April 20. The ONLY way to vote is to click the Facebook "Like" just above this text on BookRiot.com.
____________________
This is Sanskrit, our lynx point Siamese kitten. We adopted him when he was just 8 weeks old and the bookshelf in our office soon became a favorite place of his. I guess he's trying to live up to his linguistics-based name!