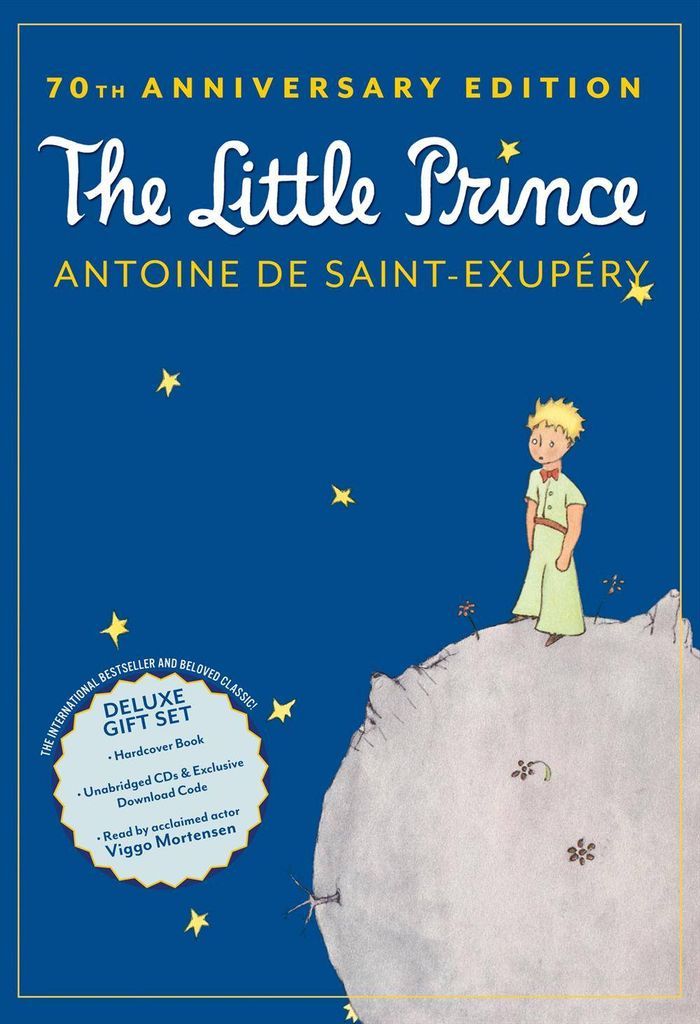 Giveaways
Giveaway Finalist #2: THE LITTLE PRINCE's 70th Anniversary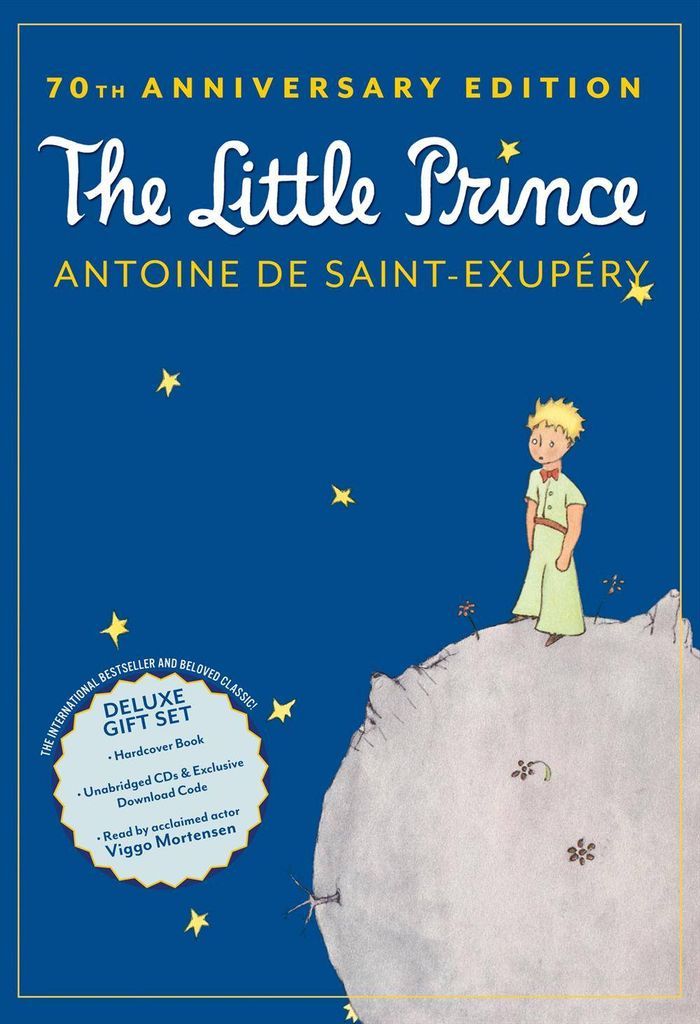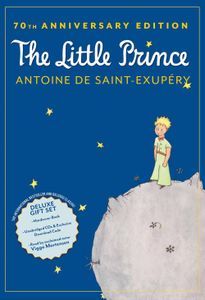 Antoine de Saint-Exupéry's beloved story is celebrating a big anniversary. In this giveaway sponsored by the 70th anniversary edition of The Little Prince, which includes a book and a CD of the unabridged audiobook (read by Viggo Mortensen!), in addition to a downloadable edition of the audio, we wanted to hear your stories inspired by some favorite quotes from the book. Tracey was selected as one of the finalists for this entry. The winner will be the one whose submission reposted at BookRiot.com gets the most Facebook "likes" by 11:59pm, Thursday, April 11. The only way to vote is to click the Facebook "like" button just above this post.
_____________________________________
"Grown-ups never understand anything by themselves, and it is tiresome for children to have to explain things to them always and forever"
I got lost and it started with a map. I was drawing one, carefully plotting the route with a pencil as it bumped up and down and side-to-side with the vibrations of the car. The grown-ups needed a more precise map. My map was more logical, I was certain. The next time we made the drive, the grown-ups could follow my map, which would tell them exactly where to go, instead of confuse them like the other maps with all the multicolored veins stretching out in all the directions we didn't want to go. I was tired of having my imagination interrupted by the worry of misdirection and false stops and turns. Next time, with my map that showed only the place we needed to go, I would be at my leisure to imagine my trip to Neverland without having to worry about the grown-ups getting lost. Except, when next time came, they didn't use my map. While they stopped for directions, I sat under the harsh lights of the convenience store and wondered with creased eyebrows why they hadn't just read my map. It so clearly outlined the places to turn and was purposely left colorless and without pictures so it would appeal to their adult sensibilities. I would have asked, but I wasn't sure what to ask, would they be offended if I pointed out the obvious flaw in their negligence to use my simple map? I sat and I wondered until one day . . .
It is years later and I'm traveling alone now. The adult maps make sense but I still frequently lose my way on the streets of London. I don't know anyone here and I feel small and ignored. I sooth my abandoned inner child with a Paddington Bear key chain from Paddington station. Now I won't lose my key – I pretend to justify my purchase, but the tiny bear makes me feel slightly less alone. The renewed jovialness of little me remembers that she always wanted to see Peter Pan. We go to Kensington Gardens with the happy determination to find Peter with our child-like heart, like the song, "And if it's Neverland you need, its light will lead you there . . ." I wonder the park with an imaginative heart, happy to be realizing my childhood dream and getting a step closer to Neverland. It starts to get darker and I still haven't found Peter Pan. As it begins to get later in the day and the promise of night urges me to find my destination I cheat and look at a map posted for lost wanderers. I have been convinced that I am lost and in an instant, I feel as if some long forgotten promise has been broken. I find the statue before the gardens close but as the lights lower a breeze blows across the Serpentine and knocks off some of my pixie dust, leaving me less able to fly. Later at night, looking out on the rooftops of London and into the stars, I remember the directions to Neverland, "Second star to the right and straight on till morning" my heart lifts with hope only to hear the doubtful adult response, "second star to the right of what?"
There is a new little girl now, she is like I was; she draws maps that are clear as crystal to her, but when I look I can't find my way. I explain to her that her maps are marvelous even if I can't read them. So I let her lead the way to bookstores, carwashes, and trips for bubble gum. Initially they feel like uncalculated whims to me, but when I follow the directions that seem so clear to her, I feel something whispering about what I used to know. She knows she isn't lost and I am grateful she is there to always and forever explain things and never stop explaining.