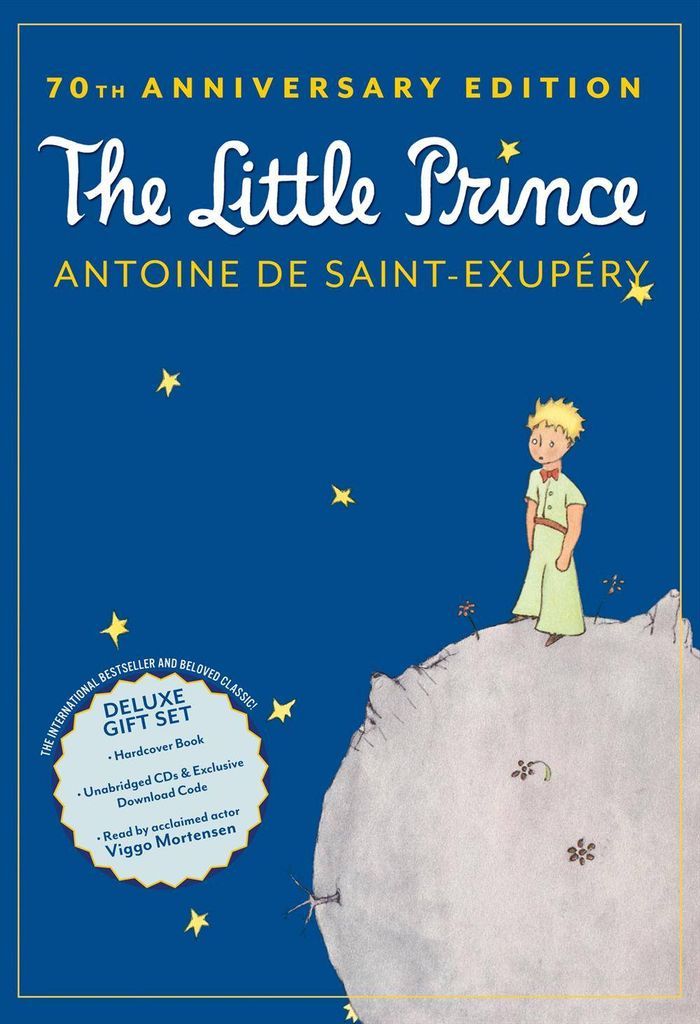 Giveaways
Giveaway Finalist #1: THE LITTLE PRINCE's 70th Anniversary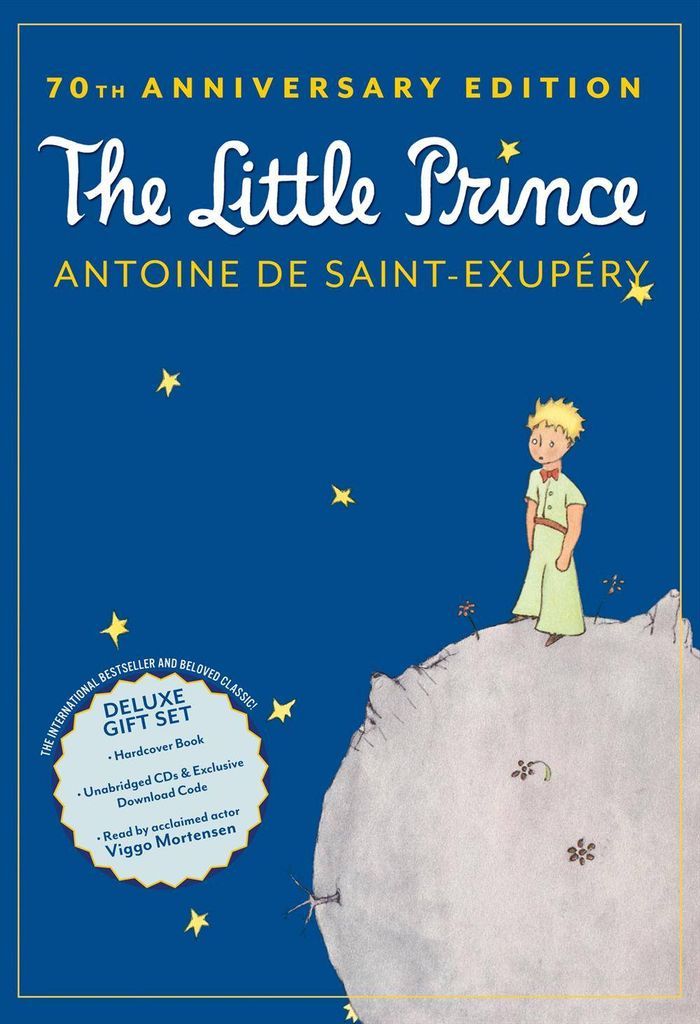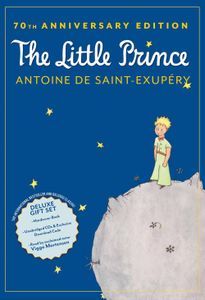 Antoine de Saint-Exupéry's beloved story is celebrating a big anniversary. In this giveaway sponsored by the 70th anniversary edition of The Little Prince, which includes a book and a CD of the unabridged audiobook (read by Viggo Mortensen!), in addition to a downloadable edition of the audio, we wanted to hear your stories inspired by some favorite quotes from the book. J.L. was selected as one of the finalists for this entry. The winner will be the one whose submission reposted at BookRiot.com gets the most Facebook "likes" by 11:59pm, Thursday, April 11. The only way to vote is to click the Facebook "like" button just above this post.
_____________________________________
"It is very simple: It is only with the heart that one can see rightly; what is essential is invisible to the eye. "
I met my friend Elsa over the barista counter at my local coffee shop. I was a blocked writer who came to coffee shops to be anti-social in public; she was an ebullient brunette with bangs and a booming laugh, and she drew a short-eared rabbit in my cappuccino foam because she saw I was reading Watership Down. I overcame my natural reserve long enough to say I'd had a rabbit just like that when I was a little girl, and after that I think she decided I was a friend; she gave me "Norm!"-style greetings every time I entered the coffee shop, and she engaged me in casual conversation about the play I was failing to write and about how librettists often begin as playwrights. I tried nodding politely for a while, but I couldn't fight her off.
Then my mother died at the end of that year, suddenly and at Christmas. The holidays morphed into a frightful vortex of canceled ski trips, obituary writing, and funeral planning, and it was only a few months later, as the fog cleared a little, that I remembered I had seen Elsa at my mother's memorial service. I took her out for a beer to say thanks – an effort at friendship I am generally too lazy to make – and here is what I learned:
The insecure, blue-aproned barista in your coffee shop may actually be a lyric coloratura soprano, with a huge, brilliant, and unruly voice, who is taking the narrow road to the opera stage. In an age where aspiring opera singers are pushed onstage early and suffer horrible vocal breakdowns, Elsa is earning fifteen thousand dollars a year serving coffee while she and her teachers search for the elusive sul fiato ("on the breath") way of generating sound that will prolong her professional life and give her the best possible voice.
She knows her field inside and out, and she's not afraid of seeming monomaniacal; I've known her to spend two months obsessing over a single recording of Tetrazzini, listening for a clue as to how that marvelous woman did what she did all those years ago (since Tetrazzini herself admits she can't explain it.)
She has paid a huge price for doing things her way. Harder than the relative poverty – and that's no easy matter, because she loves good food, nights out, and new clothing as much as the next healthy and adventurous woman – is the challenge to her self-image. I have seen many people dismiss her, oh-so-politely, because she is thirty-one and works behind a counter, and she is too transparent to hide the hurt.
"But can I really call myself a singer when I perform twice a year, and even then for free?" she asks me. I've asked myself the same question about writing often enough to understand the cognitive dissonance. How do we prove that we are what we are becoming? How do we accept the process of becoming, when everyone we meet wants to know what we are, right now? How rightly Miller Williams cautions that "you do not know what wars are going on down there where the spirit meets / the bone."
In her case, at any rate, the answer is yes, she is an opera singer. She was when she started; she is today; and she will be an opera singer. She was born for it. I've heard her sing now – it took a while – and when she finally finds the bel canto style she's looking for, there will be no stage that can contain her.
In the meantime, Elsa in her Elsa-ness started a weekly writing group for her writer friends, purely because she thinks we should be talking to other writers, and she attends it with us faithfully though she herself has no interest in writing. With that kind of magical mad encouragement, what can one do but respond in kind? One day I confessed to her that I used to work as a piano accompanist and that I thought a few more performance opportunities a year might be good for her; with a little rehearsal and much encouragement, we were hired to perform – and by golly we did perform – Mozart's "Laudate Dominum" this week.
When Elsa is onstage singing La Contessa, however many years from now it takes, I will buy the most expensive orchestra seat and revel, not just in the clarion beauty of her voice or in her friendship, but in the patience, the taste, the strength of character that brought her there. She will make it to the stage because those things will have been the essential things all along.