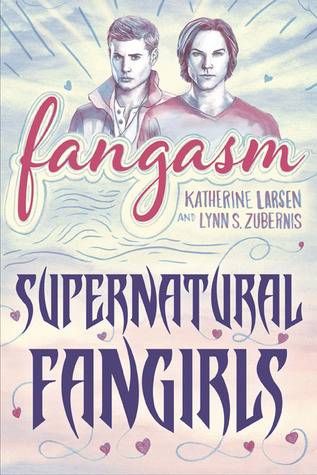 Giveaways
Giveaway Finalist #1: Your FANGASM Moment
Ever gone totally bonkers over a book, movie, TV show, or band?
In this giveaway sponsored by Fangasm: Supernatural Fangirls by Katherine Larsen and Lynn S. Zubernis, we wanted to hear all about your biggest, geekiest moments of fandom. We asked you to tell us about your late-night dives into the depths of the internet, show us your original creations inspired by art you love, or share the love letter (or secret fan fiction!) you wrote. We wanted you to let all your nerdy parts hang out!
The three finalists will receive a copy of Fangasm, and one lucky winner, selected by Book Riot readers, will get a $100 gift card to the book retailer of their choice.
Check out this entry from our first finalist, Lucie. Then, vote for your favorite here. Voting will be open until Tuesday, December 3, at 11:59 PM(EST).
____________________________
I got to meet Stephen King when he came to UVM. I was working for Dining Services at the time and working a Vermont vs Maine Girls Basketball game concessions. Someone was standing in front of me with their apple and money. I reached out took his money, looked up and about peed my pants! It was him, the God of scary books, my idol, Stephen King. I own EVERY book, movie, short story he ever wrote. I said to him "omg your Stephen King!" (like he didn't know that), and asked if I could shake his hand. He grinned and said yes. As he walked away, I yelled "Wait! Can I shake your hand once more!!?" and he let me. What a guy. 2nd time we met was at a private dinner- he signed my copy of 'The Stand' and wrote: "I love you too, Love Stephen King" (my parents bought me the book and Dad wrote "We love you" inside).
________________________
Sign up for our newsletter to have the best of Book Riot delivered straight to your inbox every week. No spam. We promise.

To keep up with Book Riot on a daily basis, follow us on Twitter, like us on Facebook, and subscribe to the Book Riot podcast in iTunes or via RSS. So much bookish goodness–all day, every day.