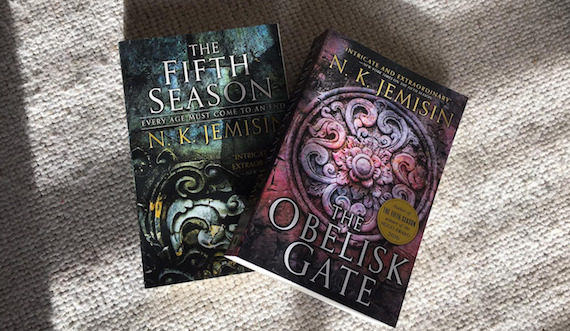 Giveaways
Giveaway: THE FIFTH SEASON & THE OBELISK GATE
This content contains affiliate links. When you buy through these links, we may earn an affiliate commission.
Next up in our giveaways of some of our favorite 2016 books: The Fifth Season & The Obelisk Gate, the first two installments of N.K. Jemisin's Broken Earth Trilogy.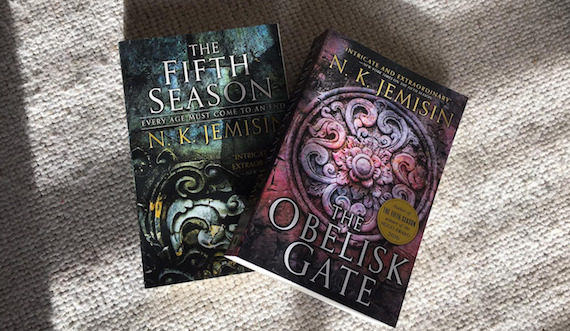 The Obelisk Gate came out this year, but we didn't want to start you in the middle of the series, so we're giving three Book Riot readers both books in the series (the final installment, The Stone Sky, is coming out in late 2017).
To enter, fill out the form below, including giving one of our email newsletters a whirl. (If science-fiction & fantasy is your thing, I would suggest Swords & Spaceships especially).
Three winners will be drawn randomly from the entrants and will then be emailed for their physical mailing address. The giveaway is open to U.S. and Canada and entries will be accepted until December 17th at midnight eastern.
A quick rundown of your newsletter choices:
Swords and Spaceships (2x a month)

News and recommendations from the worlds of science fiction and fantasy delivered every-other-week.
The Unusual Suspects (2x a month)
Love mystery and thrillers? Find out about the hot new releases, get backlist recommendations, and other news and opinion about the mystery and thriller genre. Launching this month.
Book Radar (weekly, starting January 2017)
Want to know what books are coming out next month so you can place them on hold? Or maybe what's coming out next quarter so you can order them for your store or library? Or want to keep up with book announcements, titles with big advances, or other news about forthcoming books? Book Radar is for you.
What's Up in YA? (weekly)
We turned our monthly feature dedicated to news about the YA world and offering it as a weekly newsletter. Same style, same bit of sass, same love for all things YA delivered every other Monday.
Book Riot Deals (daily-ish)
Everyday we scour the internet for the best ebook deals (and the occasional print deal) and send it out in an email. Just one pick from us of something we think worth mentioning. And if we don't find anything interesting, we don't send an email that day. You can browse recent selections here.
---
Now that you are all briefed, here's the entry form. Good luck!