Giveaways
Giveaway: What Are Your Favorite Contemporary Poetry Collections?
This giveaway is sponsored by Congotronic by Shane Book and Trickster by Randall Potts.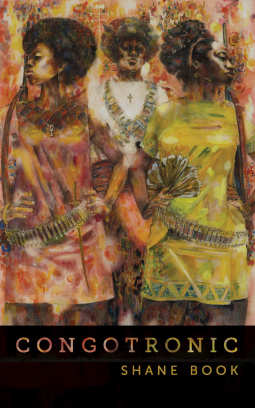 In Book's polyvocal poetry collection, he brandishes a particularly pleasing form of near-nonsense, mixing African folk history, hip-hop lyrics, and meditations on mind and body. . . . If certain passages challenge readers ("I am after after I am because because I am a burst of was"), they always reward with new, unusual experiences of language and meaning. Book blends the fashionable savvy of pop producer Pharrell Williams, the experimental poetics of Adam Fitzgerald (The Late Parade, 2013), and the disorienting strangeness of playwright Sarah Ruhl.—Booklist
Potts writes poems charged with an intense and loving empathy with the living and non-living things of the Earth and the spirit that animates them. His poems are grounded in images and borne aloft by the song of ancient and modern traditions. They are touched by the spirit that moves through the work of Merwin, Trakl, and Tarkovsky, a spirit that endows things with the luminous effects of golden sunlight scattered through leaves, illuminating darkness with hope.—Geoffrey Nutter, author, The Rose of January and Christopher Sunset
____________________
Robert Frost said, "To be a poet is a condition, not a profession," but we're awfully glad when those who exist in that condition make it their profession, as well. Poetry is arguably the most powerful literary form, with epics that can make you soar and single lines that can punch you right in the gut. So tell us: what are *your* favorite contemporary poetry collections? Tell us in the form below and you'll be entered to win one of 10 copies of Trickster and Congotronic! Entries are limited to the United States and will be accepted until 11:59pm, Monday, October 6th. Winners will be randomly selected.
Oops! We could not locate your form.