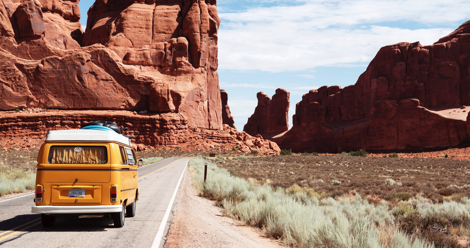 Giveaways
Giveaway: What Are Your Favorite Books for a Long Roadtrip?
This giveaway is sponsored by Penguin Random House Audio.
The summer months are a great time for road trips with the whole family, but the car ride can get old…quick. Listen to an audiobook the whole family can enjoy and your destination will arrive in no time! Visit TryAudiobooks.com/Family-Travel for suggested listens and for a free audiobook download of MY FATHER's DRAGON!
---
The "are we there yets," the constant bathroom stops, the close quarters, the songs and games–there's nothing like a road trip to bring family closer together and test the limits of one's patience. Treats from that roadside beef jerky joint won't ensure a carload of happy travelers, but you can count on audiobooks to pull your fam out of a road trip slump.
Tell us your favorite books for a long road trip and be entered to win a Penguin Random House Audio prize pack.
Just complete the form below to enter. Entries are limited to the United States and will be accepted until 11:00pm, Thursday, August 3rd. Winners will be randomly selected.
Oops! We could not locate your form.