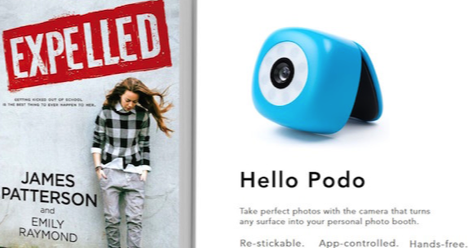 Giveaways
Giveaway: EXPELLED By James Patterson
This giveaway is sponsored by JIMMY Patterson Books, publisher of Expelled by James Patterson.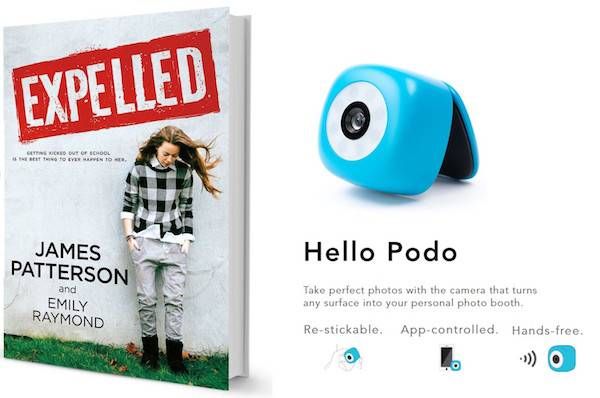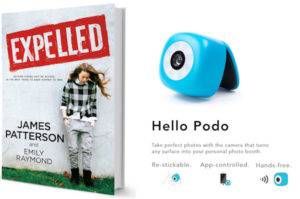 One viral photo. Four expelled teens. Everyone's a suspect.
Will Foster's Twitter account used to be anonymous—until someone posted The Photo that got him and three other students expelled, their futures ruined forever. But who took the picture, and why are they being targeted?
To uncover the truth, Will gets close to the suspects: the hacker, the quarterback, the bad girl, the class clown, the vice principal, and…his own best friend. What secrets are they hiding, and even worse—what do they know about each other? The terrible truth will haunt them forever.
New York Times bestselling author James Patterson brings us another fast-moving tale of suspense, with danger, romance, and twists and turns that will keep you guessing to the very last page.
---
We have one (1) prize pack for James Patterson's Expelled to give away to 1 Riot reader! The winner receives a copy of the book and a a perfect-for-selfies Podo Hands-Free Camera to get your own proof (of fall fun). Just complete the form below to enter. Entries are limited to the United States and will be accepted until 11:59pm, Sunday, November 5th. Winners will be randomly selected.
Oops! We could not locate your form.