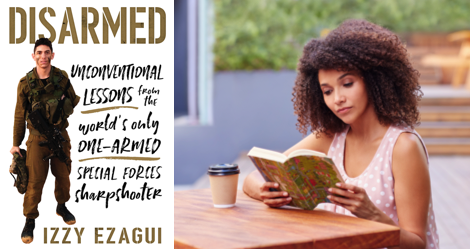 Giveaways
Giveaway: What's the Best Modern Book About War?
This giveaway is sponsored by Prometheus Books, bringing you Disarmed by Izzy Ezagui.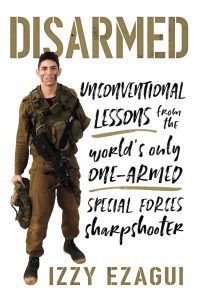 Combining refreshing candor with self-deprecating wit, this inspiring memoir encourages readers to reach their aspirations despite seemingly impossible odds. Disarmed is the moving story of a young American who volunteered to fight in the Israel Defense Forces, lost his arm in combat, and then returned to the battlefield as the world's only one-armed Special Forces sharpshooter.
Izzy Ezagui wrote Disarmed with fellow millennials in mind—not necessarily those with military ambitions, but everyone facing life's battles. His message is universal: if a self-described "nerd" like him can accomplish what he did; anyone can become a hero in their own life.
---
The topic of war is complex and difficult, and it seems to have grown even more so since the days described in The Illiad. Come to think of it, Homer's epic was probably the last book I read about war. So tell me: what are the best modern books on the subject? Your recommendation is good for one giveaway entry!
---
We have 10 copies of Disarmed by Izzy Ezagui to give away to 10 Riot readers! Just complete the form below to enter. Entries are open to residents of the United States (excluding Puerto Rico and all other U.S. territories) and will be accepted until 11:44:59 pm, April 3, 2018. Winner will be randomly selected. Complete rules and eligibility requirements available here.
Oops! We could not locate your form.