Giveaways
Giveaway: What Book Would You Recommend To Your Dad?
This giveaway is sponsored by Chronicle Books.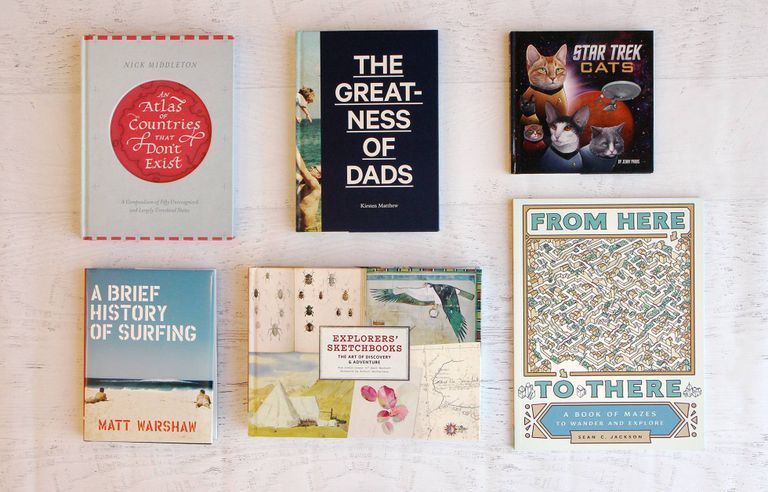 Dads are diverse. Celebrate all their quirks with just the right book this Father's Day. With books about explorers, history, and geography (Explorers' Sketchbooks and Atlas of Countries That Don't Exist), an encyclopedic tome on surfing (A Brief History of Surfing), an intricately illustrated activity book (From Here to There: A Book of Mazes to Wander and Explore), a hilarious homage to the original Star Trek series with an unexpected twist (Star Trek Cats), and a handsome volume that celebrates all they do (The Greatness of Dads), Chronicle Books has you (and your dad) covered.
---
No two dads are the same but, chances are, there's a book out there for every one. Maybe it's fact, maybe fiction–tell us what book you would recommend to your dad and be entered to win a Chronicle Books prize pack including the titles listed above.
Just complete the form below to enter. Entries are limited to the United States and will be accepted until 11:59pm, Tuesday, June 13th. Winners will be randomly selected.
Oops! We could not locate your form.