Giveaways
Giveaway: What's Your Favorite Horror Novel?
This giveaway is sponsored by Kobo. Kobo has over 4 million eBooks in dozens of categories – from bestsellers to indie breakouts, plus world-class eMagazines and over 100,000 kids' titles. And with the free Kobo App, you can read right on your smartphone, tablet or computer – and switch between devices without losing your spot. Plus, purchases through Kobo can support your local independent bookstore.
____________________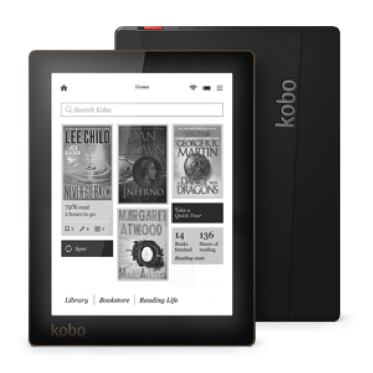 Let's talk creepy, spooky, tense, thrilling, dark, gory, haunting, bloody, and just plain scary horror novels! Is there a book so scary that you store it in the freezer and only read it during daylight hours? One that you read years ago that still has you checking your closet before you go to bed?
Let us know your favorite horror novel in the form below, and you'll be entered to win a Kobo Aura eReader! Entries are limited to the United States and will be accepted until 11:59pm, Monday, October 20th. The winner will be randomly selected.
Oops! We could not locate your form.